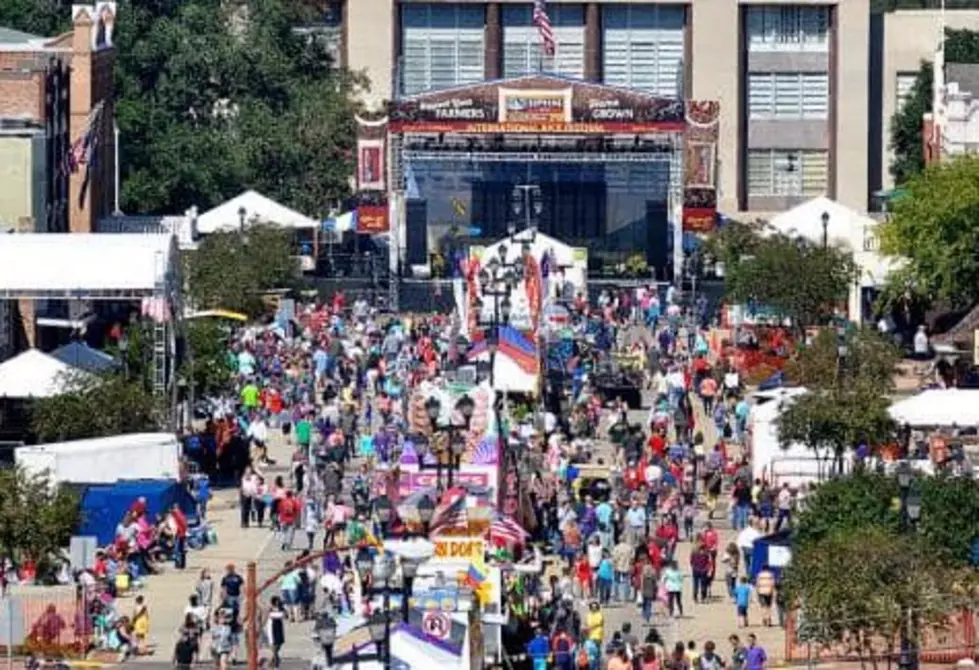 International Rice Festival Announces October Dates in Crowley
Photo Credit: International Rice Festival
About this time one year ago it seemed like every day we would get word that a fair or festival was either canceled or postponed because of COVID-19. Now, with vaccines and mitigation measures appearing to quell the virus's hold on the land we are starting to see the light at the end of the pandemic tunnel. And if you're looking toward Crowley in October those lights at the end of the tunnel will look a lot like midway lights.
The International Rice Festival is coming back from its one-year COVID induced hiatus and we couldn't be more thrilled.

The official dates announced for the 84th edition of the International Rice Festival in Downtown Crowley are October 14th through October 17th.
That means that once again the carnival rides, the incredible food, and an amazing musical lineup will grace the streets of Crowley just about the time the weather starts to feel like fall.
Last year's Rice Festival had been planned for October 15th but out of an abundance of caution and with the advice of state health officials it was decided that postponing the festival was the best choice for all concerned. I can only imagine how invigorated the crowds are going to be at this year's festival. After all, we've got an entire year's worth of eating, drinking, and dancing to catch up on.
Festival organizers will be releasing more details about this year's International Rice Festival in the coming weeks. So, do check back with us often for the latest news and updates including which musical acts will take the stages at the festival site downtown.
Granted, we can't wait fast enough for this year's festival season to get underway but we do remind you when travelling to these fairs and festivals to watch the posted speed. You wouldn't want your fun festival weekend to be interrupted by a speeding ticket.
South Louisiana's Most Infamous Speed Traps
More From News Talk 96.5 KPEL