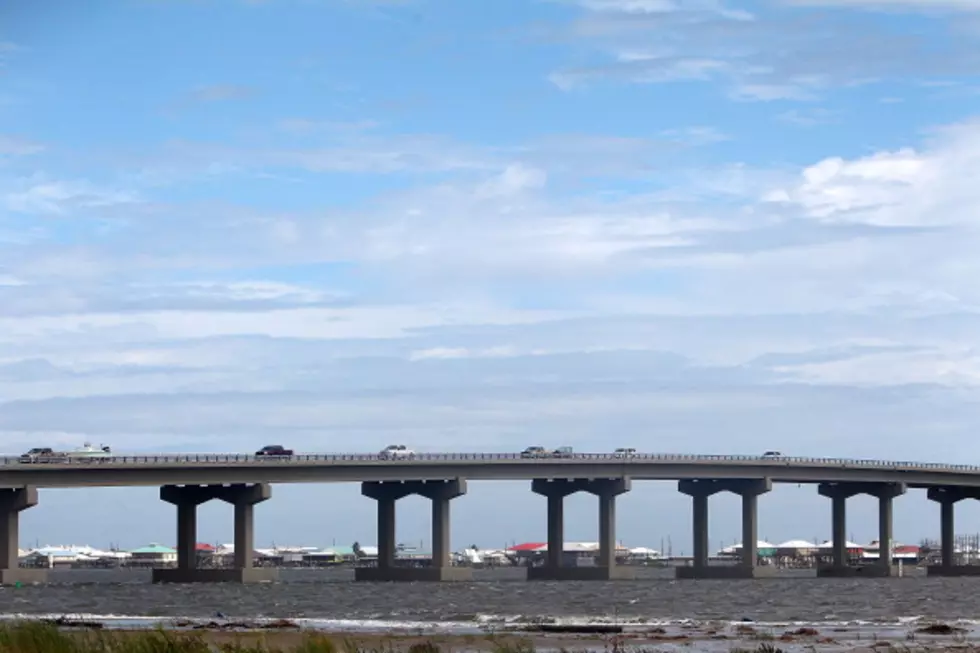 Karen Weakens But Still Threatens US During Quiet Hurricane Season
Grand Isle evacuation (Photo by Marianna Massey/Getty Images)
NEW ORLEANS (AP) — Across the Gulf Coast, officials and residents are preparing for Tropical Storm Karen, poised to become only the second named storm of a quiet hurricane season to make landfall in the U.S.
Alabama, Louisiana, Mississippi and Florida declared states of emergency. The Federal Emergency Management Agency and Interior Department recalled workers who were furloughed because of the government shutdown.
Karen is forecast to produce rainfall of 3 to 6 inches through Sunday night. Isolated rain totals of up to 10 inches are possible.
Karen is about 235 miles south-southwest of the mouth of the Mississippi River. A tropical storm watch stretches from the mouth of the Pearl River to Destin, Fla. A tropical storm warning is in effect from Morgan City, La., to the mouth of the Pearl.
More From News Talk 96.5 KPEL