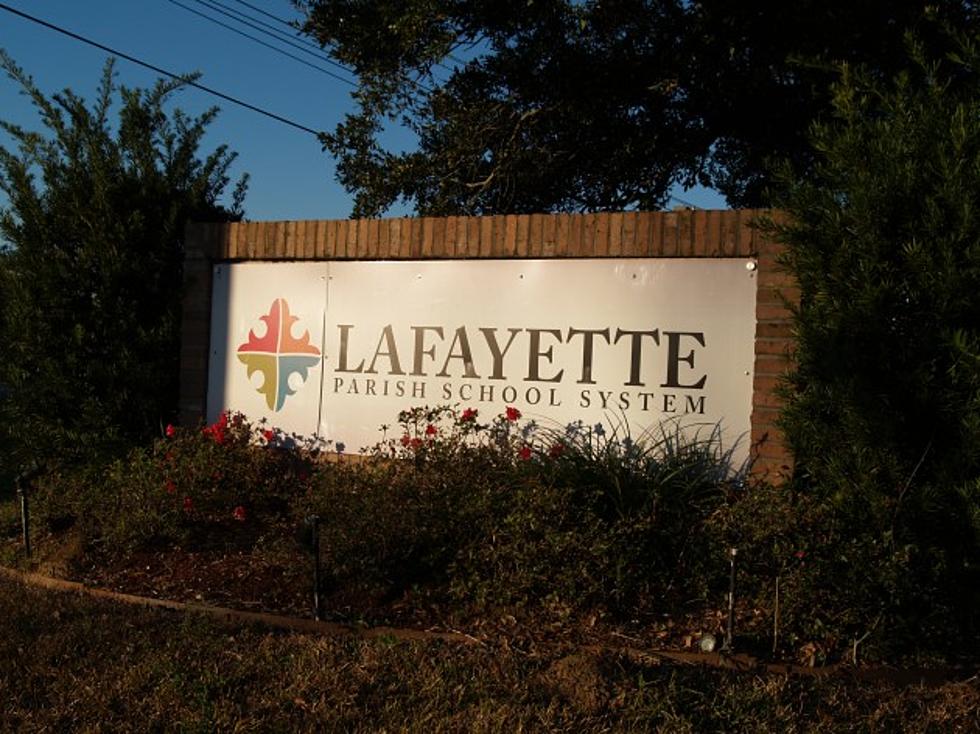 Lafayette, Louisiana Public School System Says Rape Allegations at Comeaux Are False
Lafayette Parish School System Signage KPEL Photo
LAFAYETTE, La. (KPEL News) - Officials with the Lafayette Parish Public School System have issued a press release to give information about what they are doing in the wake of allegations of rape on the Comeaux High School campus.
They say the allegations that a student was the victim of a rape happening on the Comeaux campus are false.
According to the press release from Amanda Blanco, officials with the school system say they have started an investigation into the whole circumstances between two students that happened Thursday.
The investigation involves students so officials with the school system are saying they can't give out any other information.
Here is part of the statement:
We want to assure our community that reports of sexual assault on our campuses are thoroughly investigated and reported to law enforcement as required by law. Individuals are held accountable for their actions in accordance with state law and board policy.
List of Homicides and Deaths in Acadiana for 2023
Whether you pay attention to the news each day or just sporadically check in every once in a while, I think you will agree that we are often reading about homicides and deaths around Acadiana. 2023 seems to be showing that Acadiana will have a busy year when it comes to homicides, fatal crashes, and pedestrian deaths.
Fighting Fentanyl: Important Arrests Made Across Acadiana in 2022
The fight against fentanyl is a daunting one as the highly potent drug continues to take lives every day across the country. From Lafayette to the surrounding areas, law enforcement agencies have their hands full as they fight to get fentanyl off their respective streets.
Let's take a look back at headline-catching cases involving fentanyl in 2022.
More From News Talk 96.5 KPEL