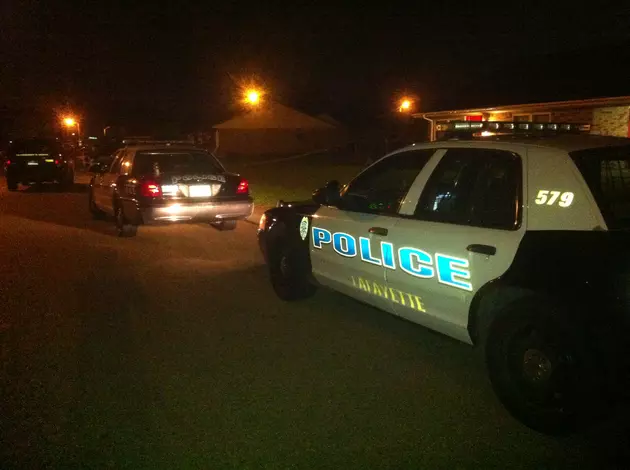 Lafayette Police Investigate Aggravated Burglary
Lafayette Police Cars photo by KPEL
Thursday night around 9:15 Lafayette Police responded to an aggravated burglary call in the 100 block of Lucy Street. Investigators learned the victim returned home to find someone had broken into his home. One of the two suspects pulled the victim into the home and struck him several times in the head. The suspects then fled on foot. The victim was treated at a local hospital for minor injuries.
Both of the suspects were black males, appeared to be young in age and wore masks. One of the suspects was approximately 6' 1" and 250 pounds. The other suspect was approximately 5' 5" weighing 150 pounds.
If you have any information about this incident you're asked to call the Lafayette Police Department or Crime Stoppers at 337-232-TIPS.
More From News Talk 96.5 KPEL