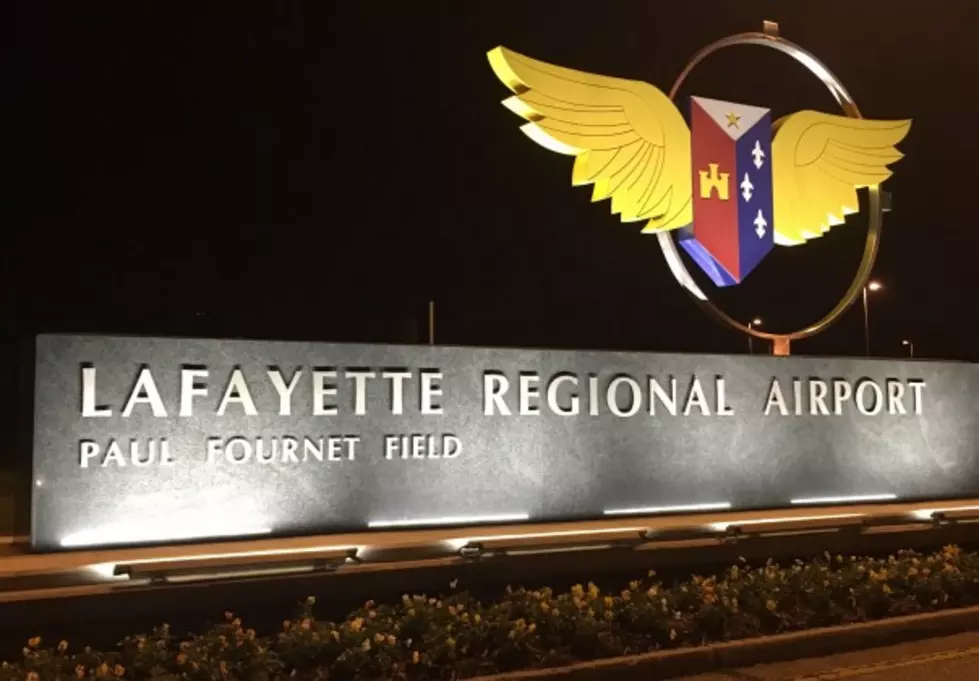 Lafayette Regional Airport COVID Protocols Ready for Holiday Rush
Staff Photo
We aren't really supposed to be doing it but this is America and we tend to do what we want to do instead of what is positioned as "what is best for us". I am speaking of travel during these pandemic times. Since folks are going to be on the road and in the air despite being urged not to be, it's good to know that officials at our hometown airport are making sure that everyone is given the best opportunity to be safe.
Officials with Lafayette Regional Airport have had COVID protocols in place ever since the pandemic began. But, with more travelers feeling comfortable about taking to the friendly skies, especially for the holidays, those protocols have been escalated to maximum efficiency.
Hand sanitizer stations have been placed at the top and bottom of the escalators since most people will need to use the handrail, it's very convenient to sanitize your hands at the beginning and end of your journey up or down the stairs.
Lafayette Regional Airport also has a face-covering policy in effect as well. You will need to wear your face mask in the terminal and most likely once you're on the aircraft too. However, the airlines decide the policy on face-coverings on board.
Those who plan to fly out of Lafayette Regional or any other airport today or over the holidays are reminded to arrive at the terminal early. This should ensure you have the chance to get your bags checked in if need be, and you can get through TSA security checkpoints in time to make your flight.
Oh, one more thing, there's a lot of construction at the Lafayette Airport so parking could be a little confusing. However, there are signs that clearly mark the areas where vehicles may be parked for short-term or long-term periods.
Fun Day Trips Close to Acadiana
More From News Talk 96.5 KPEL