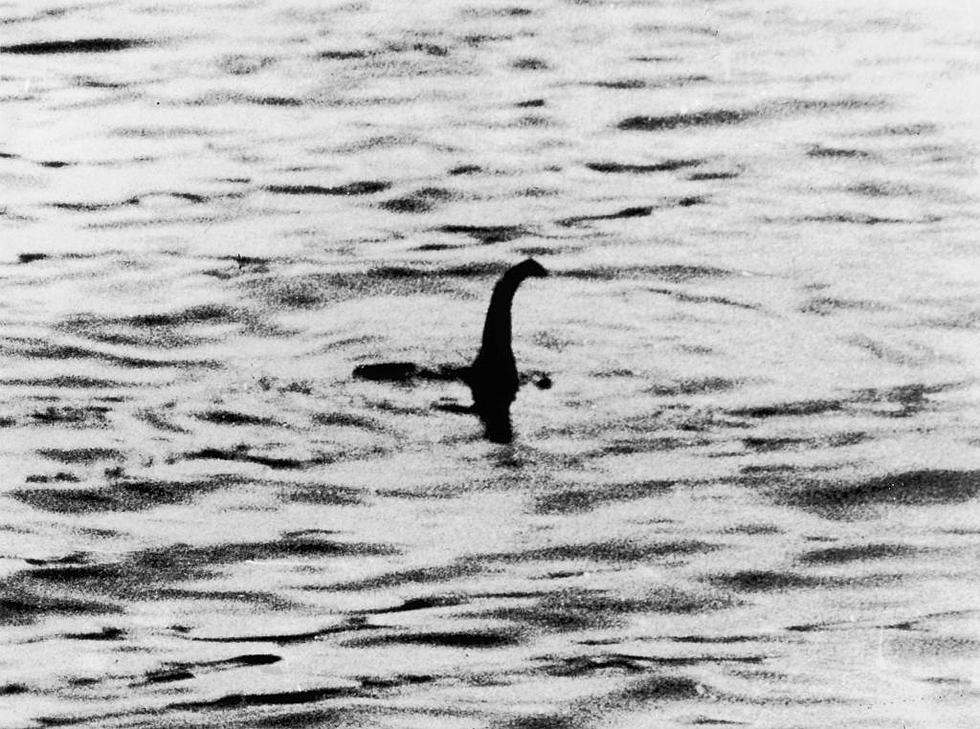 Loch Ness Monster Spotted Twice This Year
Getty Images
There's a lot going on in the world, so you may have missed that Nessie is still showing up at Loch Ness, even in 2022.
Loch Ness Monster Sighting
It seems that sightings have picked up in the last year, with 2021 being the second most sightings reported since records started being kept in 2000.
In the latest sighting, two men working on a film crew for a documentary on the Loch Ness Monster were driving in the area when they spotted what they believe to be Nessie moving in the water.
A report was filed with the Official Loch Ness Monster Sightings Register, where they explain their encounter.
Unfortunately, the two filmmakers, Warren Speed and Jamie Huntley, weren't able to get video of what they saw, but they were able to explain and draw a picture of it.
Driving down road past Boleskine cemetery myself as passenger in vehicle, I looked towards cemetery and then large object/creature in the loch caught my eye at first I thought was a big boulder or something as first time to the area I don't know the layout I said to my friend driving, 'what's that it's huge!' said Huntley.

I could see movement and the water breaking against it so told friend to stop the car where the car stopped trees obscured the view so he reversed and the object/creature was fully gone I had phone out and took pictures of the ripple in water expanding from point the object/creature disappeared down.

The object/creature was reflecting the water so looked wet, almost like a whale skin crossed with a fish skin it was dark in colour darker than the water surrounding it, there were dark grey's, black, browns in colour, it almost looked like how a whale hump might look breaking the surface minus the fin, there was a definite movement but didn't see too much of the movement before trees obscured it, it was a very big size at least 15 foot long, maybe bigger, around the middle of the loch.

There was a small speedboat that came up the loch after my sighting but wasn't anywhere near the spot I seen the object/creature but wouldn't be surprised if they had seen it too in the distance as they started circling around the area, using their speedboat as a reference it was much larger than the boat, as an estimate I'd say the object was around 7 foot height out of the water.
Here's the picture that was drawn of what they claimed to have seen:
First Official Sighting of Loch Ness Monster
This is the first official sighting of Nessie this year. However, longtime Nessie hunter Eoin O'Faodhagain caught "something unexplained captured through the Loch Ness Webcam" back in late March. Oh yeah, he has a Loch Ness Webcam setup so he can see it at all times!
In the video from the webcam, according to O'Faodhagain, "something unexplained captured through the Loch Ness Webcam, on the 23rd of March, at 15.26 pm. 2 objects seem to be moving parallel to each other across the middle of the screen."
If you keep your eyes fixated just to the right of center on the screen, you'll see what he's talking about:
If you're thinking it might be a log or some debris, O'Faodhagain had a response to one such suggestion, "the more northerly object takes a sharp turn to the left leaving an unusual wake, you would have to rule out a log or debris, and it is not consistent of a seal to react in such a manner."
Why There Are Fewer Loch Ness Monster Sightings
While it's taken nearly five months between sightings, Gary ­Campbell, who runs the Official Loch Ness Monster Register, has hopes that they will pick up.
He recently told the Daily Record  that it can be explained by there being less visitors during the winter, along with daylight hours being lessened during that time, it's harder to get a good sighting.
"There have been a few reports sent to us from the webcam," he said. "But we've been able to explain them...We never know from year to year how it will go, but if tourist numbers increase as COVID abates then hopefully there will be more from people who are physically at the loch."
Let's hope this is another active year for Nessie sightings!
Leading Theories About D.B. Cooper and 30 other unsolved mysteries
Thanks to the American fascination with confounding unsolved cases, mystery is among the most popular genres of books, movies, and television. From heists and capers to murders and robberies, the world's greatest unsolved mysteries spark media frenzies that grab headlines around the globe. Some cases compel so much public intrigue that the facts and theories surrounding them become the basis of books, movies, plays, and documentaries decades or even centuries after the cases go cold.
More From News Talk 96.5 KPEL