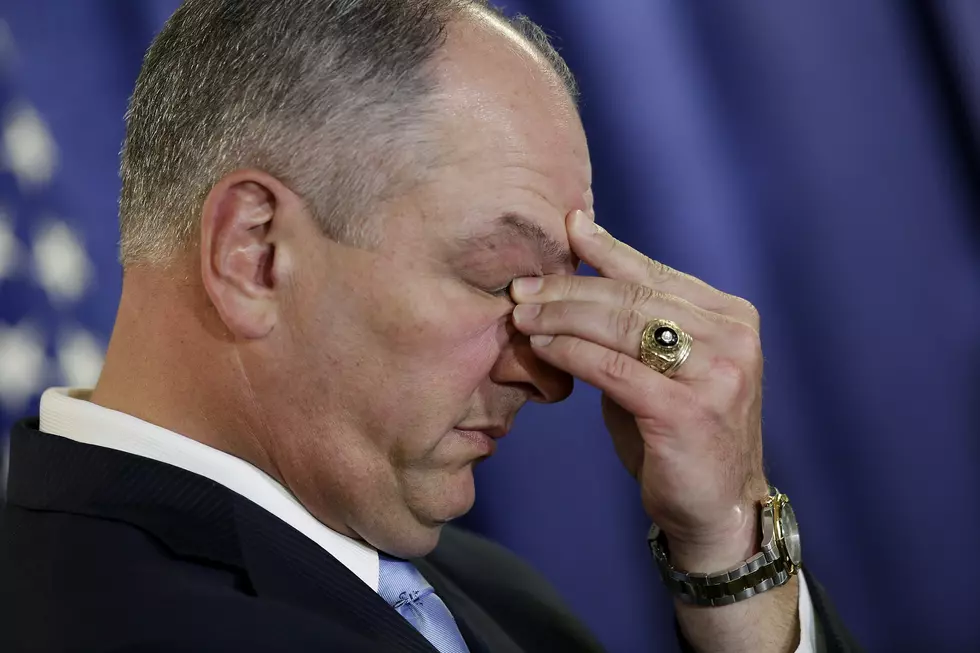 Louisiana Pastor Calls John Bel Edwards "Godless" in Committee Hearing
Photo by Joshua Lott/Getty Images
This week, a bill to protect religious services, their leaders, and their bodies, passed through a committee hearing.
The bill itself is aiming to give criminal and civil immunity to those who gather for religious services against state orders during an emergency. As you can imagine, the bill has been presented in response to our state's ban on in-person church services early on in the pandemic.
One of the most controversial names garnering attention during that early-pandemic period is none-other than Central Pastor Tony Spell. Spell is the pastor of Life Tabernacle Church in Baton Rouge. Early on, during the ban on in-person church services, Spell was arrested for ignoring the ban and continuing to hold large gatherings at his church.
Spell was one of the speakers during the committee hearing this week, and during his portion, he caused quite the stir in Louisiana's political world, with just one sentence. In front of the committee, he said the following:
I cannot be beholden to anyone in this room to keep me from preaching the Gospel of Jesus Christ without fear and favor. I owe no man anything, especially a godless governor.
During Louisiana's restriction-filled climb through the phases, quite a lot of people have been vocal about their distaste for Governor John Bel Edwards. Now, you can add this Louisiana pastor to that list.
Of course, the bill still has to be passed through the House, where a series of efforts restricting or overturning the Governor's public health orders have already passed.
As for Pastor Spell, unfortunately our laws and bills cannot work in his favor retro-actively, so his charges will most-likely stick.
Read More: Who are the Early Favorites to be Louisiana's Next Governor?
More From News Talk 96.5 KPEL