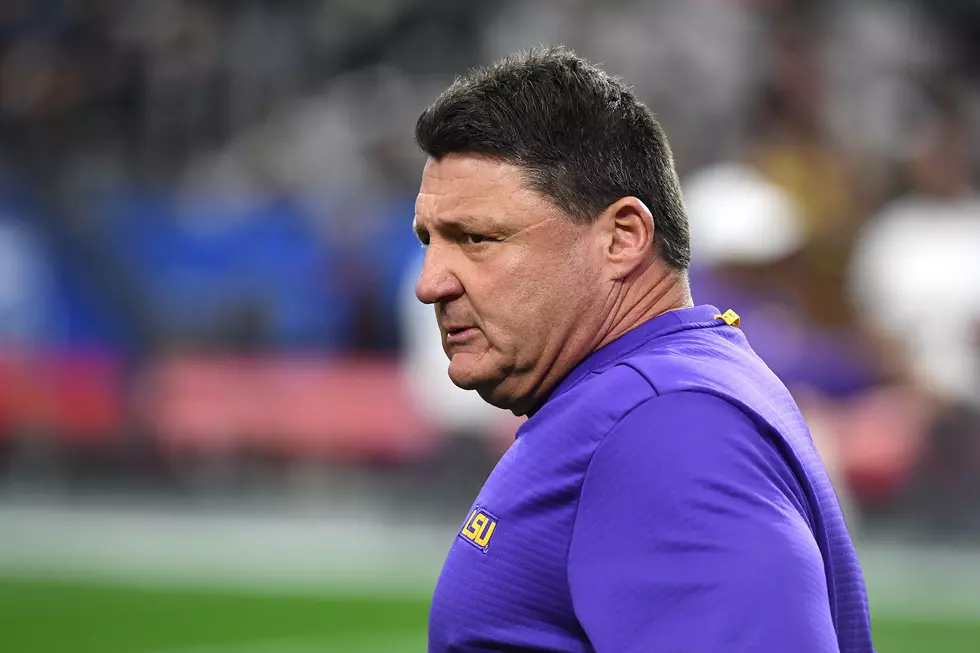 LSU's Coach O is Drastically Underpaid
Getty Images
We have a feeling this will probably change soon...
LSU's Coach O is taking the nation by storm. His team is winning, his quarterback is the current Heisman favorite, and dammit no one knows what the hell he's saying. But if there's one thing EVERYONE can agree on (except for maybe a few Alabama fans), it's that Coach O is the most likable coach in college football.
No coach in the history of the NCAA has literally personified his team, his school, and his state like Coach O. If Louisiana was a person, I swear to you it's Coach Ed Orgeron.
Recently, the annual USA Today salary report came out and a lot of people turned their heads and looked twice when they came across Coach O's salary. In the nation, Coach O ranks 30th among all collegiate football head coaches. In the SEC, there are eight coaches getting paid more than our treasured Bayou Boss. Coach O's salary currently is set at $4 Million. Of course, that's an unfathomably large number, but comparing it to other coaches makes it seem like chump change. At number one, we have Dabo Swinney pulling in 9.2 Million, second we have Nick Saban with $8.7 Million, and third we have Jim Harbaugh at $7.5 Million. The highest contract-buyout in the NCAA goes to A&M's Jimbo Fisher with a whopping $60.6 Million buyout. Compare that to Coach O's buyout, which is currently sitting at $7.7 Million.
Of course, it should be understood that when Coach O got the head ball coach position, he certainly wasn't in the place he is now... It's really simple... If Coach O and the Tigers take care of Alabama this season, and go on to compete in the College Football Payoff, this annual salary report will look quite different come this time next year.
More From News Talk 96.5 KPEL