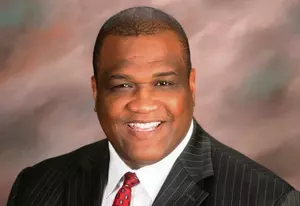 Report: Grand Jury Investigates Mayor Of New Roads
Mayor Robert Myer (Facebook Photo)
NEW ROADS, La. (AP) — A grand jury is investigating claims against New Roads Mayor Robert Myer and the city's former finance director.
The Advocate reports (http://bit.ly/2aALzj6 ) that subpoenas recently were sent to several department heads and city councilmen.
Officials with the District Attorney's Office for the 18th Judicial District were declined to say whether the proceedings are connected to a Louisiana Inspector General's Office's investigation into the mayor's use of a city-issued credit card for personal purchases.
The newspaper reports that Myer made nearly $134,000 in charges to his city-issued credit card between 2011 and early 2014, according to monthly statements.
Those statements revealed nearly $1,700 in charges for dinners and movie tickets.
___
Information from: The Advocate, http://theadvocate.com
Copyright 2016 The Associated Press. All rights reserved. This material may not be published, broadcast, rewritten or redistributed.
More From News Talk 96.5 KPEL