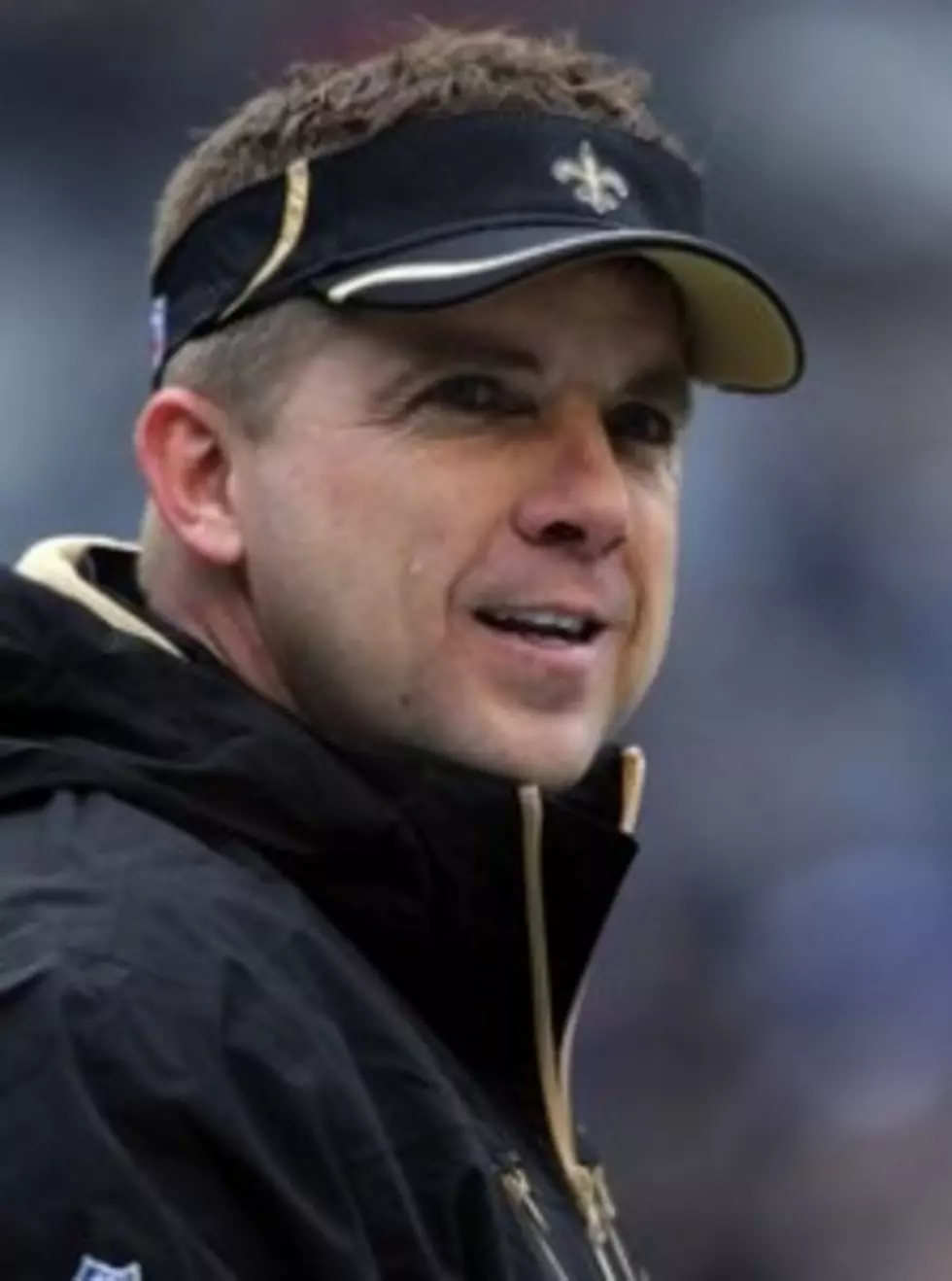 Sean Payton Suspended – Saints Punished
The NFL has spoken and The New Orleans Saints are seeing some blowback from the bounty program that had their defense putting a price on the head of players as a reward for knocking them out of the game.
According to the USA Today, Head Coach Sean Payton will be suspended for the entire season.  In addition, General Manager Mickey Loomis will also see a suspension for eight games and will be fined $500,000.  The team itself will lose a 2nd round draft pick both this year and next year and they will also fork over $500,000 as a team fine.
Getting an indefinite suspension will be former Defensive Coordinator Gregg Williams, who is currently on staff with the St. Louis Rams.  The investigation from the commissioners office revealed that Williams administered the bounty program and, while Sean Payton was not a direct participant in the program, he was aware of it.
More From News Talk 96.5 KPEL