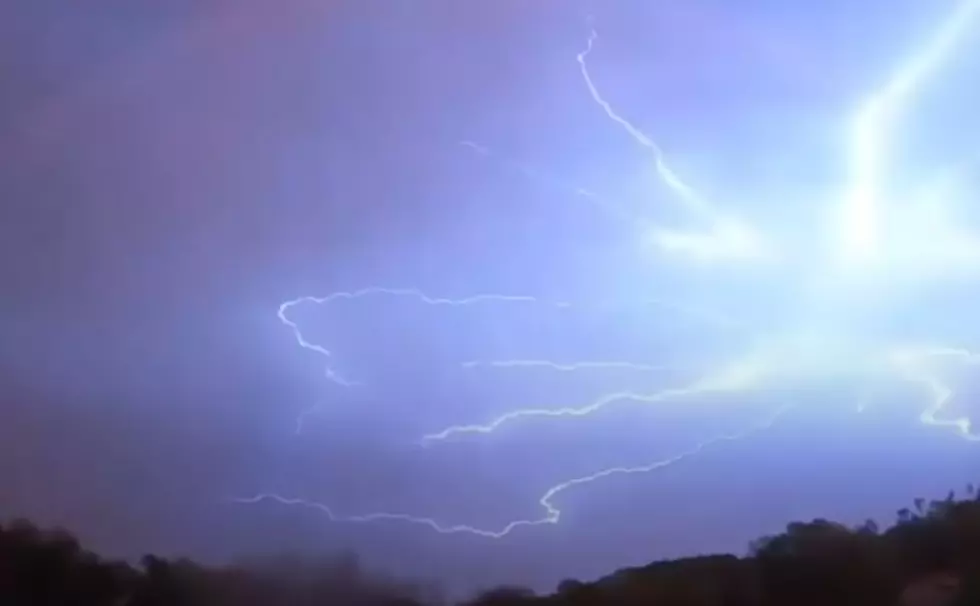 Severe Threat Lingers One More Day for Lafayette and Acadiana
Bruce Mikels
If we can survive today's threat of severe weather across Lafayette, Acadiana, and South Louisiana, we should be treated to a fairly nice weekend. But before we go there we're going to have to through a few bumps courtesy of Mother Nature today.
The Storm Prediction Center has placed the entire state of Louisiana under a slight risk for severe storms today. That means that conditions for the development of storms that produce frequent lightning, gusty winds, small hail, and possible tornadoes will exist in the area for at least the next 24 hours.
SPC forecasters say this slight risk area is a part of a larger severe weather threat across the nation's Gulf Coast states today. Forecasters do think that while we will certainly see strong storms here, the worst of the weather might take place in Mississippi and Alabama later today.
The timing of today's weather event seems to favor a scenario that pushes South Louisiana's threat off to the east by early afternoon today. So, that means the morning hours will be our "under the gun" time.
The current radar scan from the National Weather Service Office out of Lake Charles is showing things to be fairly quiet as of 0400 am. Late last night and earlier this morning there had been mainly light showers streaming from south to north as they moved inland from the Gulf of Mexico.
Forecasters with the KATC's Storm Team 3 Weather Lab are echoing what the National Weather Service forecasters are saying. The KATC crew has most of Acadiana's severe threat out of the area by the time you're picking up kids from school this afternoon.
By the way, looking ahead to next weekend, you know Easter weekend, we should have some very nice weather on tap. And since you'll want to be ready for that rabbit's arrival, we put these ideas together for you.
What Louisiana People Really Want for Easter
More From News Talk 96.5 KPEL