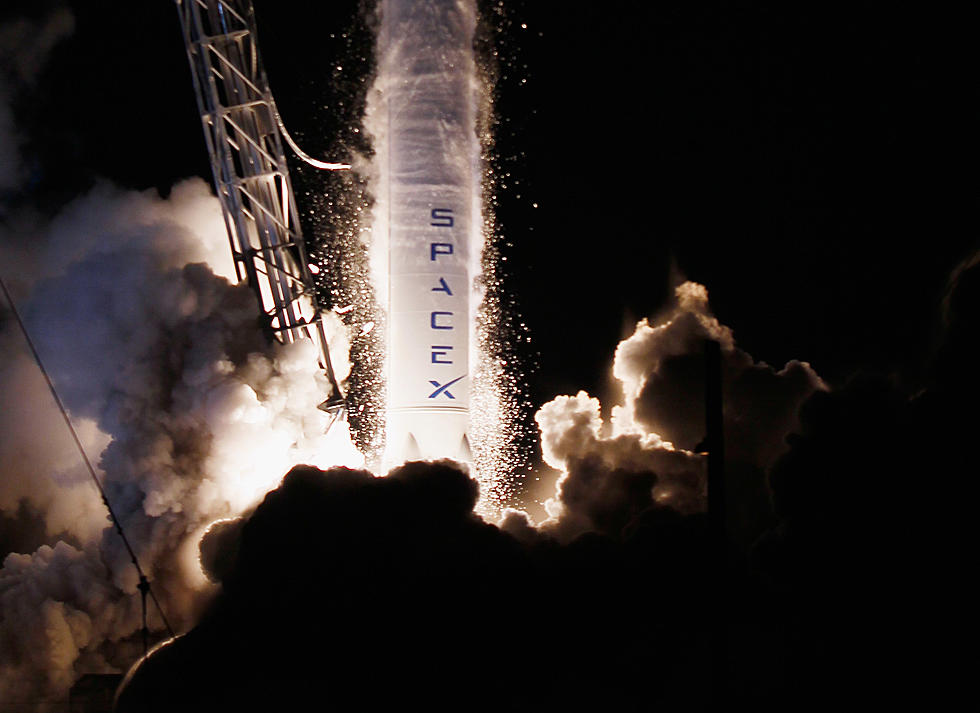 SpaceX Launch Set for Thursday Morning
Getty Images
SpaceX had to postpone yesterday's launch of a Falcon 9 rocket, and the agency is hoping for a favorable launch window tomorrow.
According to the SpaceX website, the launch is to deploy more of the Starlink Satellite System, this time delivering 60 satellites into orbit. The Starlink system has already begun to provide internet access for underserved areas around the globe.
The launch is planned for 3:13 am on March 11, 2021 (2.13 Central), and can be viewed live by clicking the Youtube link above.
After the Falcon 9 rocket delivers its payload into space, its first-stage rocket will then descend back toward Earth and, hopefully, land safely on a platform in the Atlantic Ocean. The landing is scheduled for (approximately) 8 minutes and 24 seconds after launch. You can view the launch/landing schedule here.
If you've never witnessed the Starlink satellites passing overhead, it's possible to see them with the naked eye when conditions permit. This website will give you a heads-up when conditions are favorable in your area.
Guess Louisiana Cities from Satellite Photos
The Most Expensive Home for Sale in Youngsville; $3.75M
The Most Expensive Home for Sale in New Iberia: $2.499M
$169K: The Most Expensive Car for Sale in Louisiana
More From News Talk 96.5 KPEL