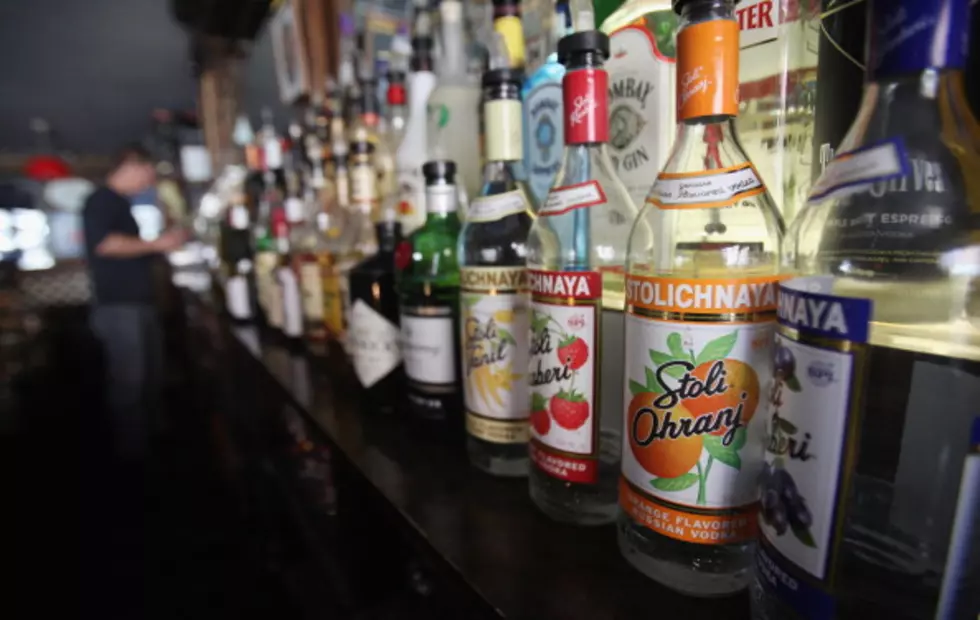 Stock the Bar Raffle to Benefit the Elderly in Acadiana
Getty Images
If you want to do something fun and help the elderly in our community at the same time, then you need to take part in the Stock the Bar Raffle. The Stock the Bar raffle will benefit the Lafayette Council on Aging and all proceeds will go directly to services for elderly members of our community.
Lafayette Council on Aging services include Meals on Wheels, caregiver support, transportation to critical medical appointments, housekeeping for the terminally ill, community activities, and wellness checks.
Stock the Bar raffle is April 8th at 6:30 PM at Legends in Scott, located at 108 Apollo Road. The Grand Prize is over 40 bottles of premium spirits and everything you need to STOCK YOUR BAR. Second prize is a local liquor selection. Third prize is a wine selection. This is a tax deductible donation.
You could win all of the items listed below:
28 Bottles of Bourbon/Whiskey including:
Blanton's Bourbon
WistlePig The Boss Hog Whisky
Who Dat Bourbon
Smooth Ambler Bourbon
Jameson Cooper's Croz
Jameson Blender's Dog
Chivas Regal Mizunara
Chivas Regal aged 13 years Manchester united Special edition
Jameson Cold Brew
Bird Dong Grapefruit whisky
Jim Beam
Woodford Reserve
Bulleit Bourbon (3)
Gem of Kentucky
Hennessy
Crown Royal Peach
Crown Royal Vanilla
Game of Thrones limited edition Oban Bay Reserve
Jack Daniels Winter Jack (2)
Triple Crown (6)
Tequila (15 bottles)
Avion Silver
Don Julio Limited Edition
Cenote
Patron (12 bottles)
Rum (3 bottles)
Malibu
Bacardi Superior
Captain Morgan Spiced Rum
Vodka (17 bottles)
Elite Eighteen light up bottle
Media Vodka light up message bottle
Absolut Elyx (3 bottles)
Absolute Lime
Belvedere Ginger zest
AO Japanese Rice Vodka
360 Vodka (6 bottles)
Sobieski
Ketel one
Twenty Grand Apple
Liqueur (2 bottles)
Kahlua
Kahlua Blond
Gin (10 bottles)
Bombay Sapphire
Death's door
Beefeater pink Strawberry
Malfy Con Limone
Bookers (6 bottles)
Tickets are only $10 and your donation will make a huge difference in our community. The drawing will be held live on Facebook and winners will be contacted. To purchase tickets, click here. Or, you can purchase tickets at any Legend's location.
Eight Great Ways to Use Vodka Other Than Drinking
More From News Talk 96.5 KPEL