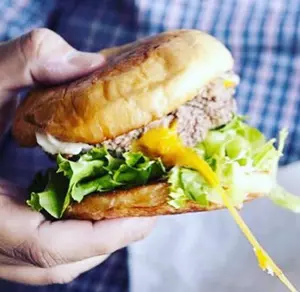 Tiffiany's Top 5 Burgers In Lafayette – Lafayette Food Junkie Show (Audio)
Juicy Lucy, Bread & Circus Provisions Facebook
In this edition of the "Lafayette Food Junkie Show," host Tiffiany Decou gives us her 2016 Top 5 Burgers in Lafayette:
Dark Roux
Bread & Circus
La Pizzeria
Grub Burger
Max's Pool Hall
Honorable mention goes to Smashburger and their black bean burger.
Jacquay Johnson, a server at LaFonda's, also joined the show as guest cohost. They talked about the recently published book "Sweetbitter" by Stephanie Danler. It's about the life of a server in one of New York's top restaurants. Jacquay talked about the personality type of people who work in the service industry.
Enjoy the show by listening below:
More From News Talk 96.5 KPEL