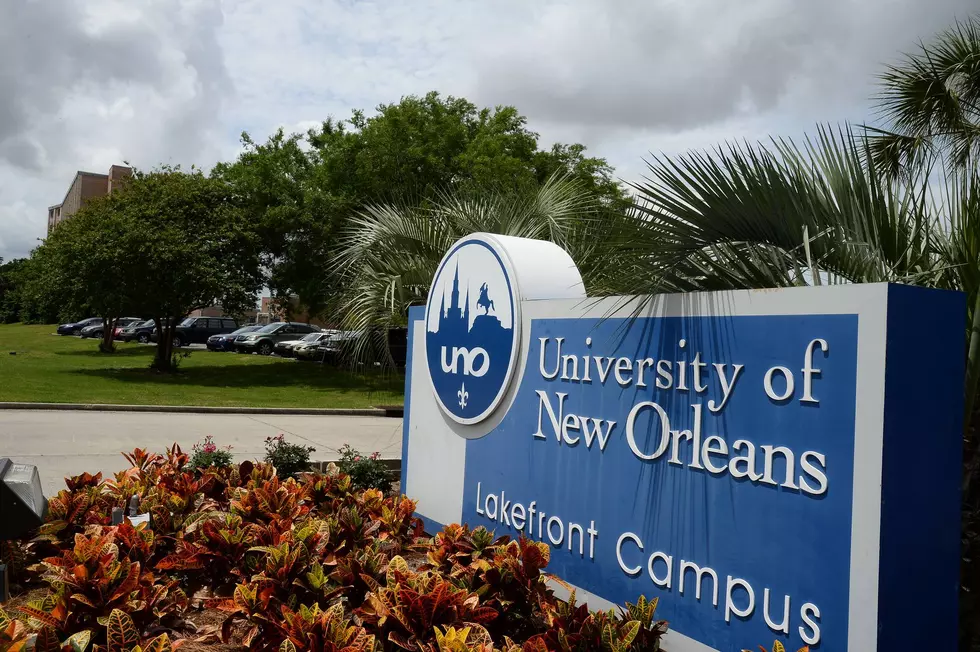 UNO Cancels Classes Today Due to Possible Threat
University of New Orleans, Facebook
This seems all too common these days. A possible threat at the University of New Orleans is the reason that the campus has been closed and classes have been canceled for Monday (11/21).
Details regarding the exact threat have not been made public by the school administration.
UNO President John Nicklow released the following statement regarding the situation:
Unfortunately, I am unable to share additional details about the suspect or the circumstances at this point because this is an ongoing investigation. The safety and security of our faculty, staff and students are my top priority, and that will not be compromised. I will have another update to provide to you soon, including our plans for Tuesday, November 22.
Nicklow added that the UNO Department of Public Security has been conducting an investigation throughout the weekend in conjunction with its law enforcement partners.
While classes and campus events are canceled, essential personnel should report to work.
Should anyone see or hear anything suspicious on campus, they are advised to call UNO's Department of Public Safety at (504) 280-6666.
The University of New Orleans is located at 2000 Lakeshore Drive and is home to around 8,200 total students (graduates and undergraduates).
Louisiana Vampire Author Anne Rice's New Orleans Mansion is For Sale
Before famed Louisiana author Anne Rice died in December of 2021, she brought us an incredible wealth of literature. Starting in 1976 with her first published book Interview with the Vampire, Rice captured the imagination of fans around the world. In total she penned 36 novels, including four under the nom de plume A.N. Roquelaure, two more under a different pen name (Anne Rampling), one with her son, Christopher Rice, and one non-fiction book. Her success brought her enough money to purchase this historic (and reportedly haunted) mansion in New Orleans, Louisiana.
Now, this magnificent piece of literary history is up for sale - and it's even been reduced. The price has been slashed by $600,000, and now sits just below the $4 million mark.
If you like what you see, and you'd like to live like the Louisiana Vampire Queen Anne Rice did - just visit the
realtor's page
and put in an offer!
More From News Talk 96.5 KPEL