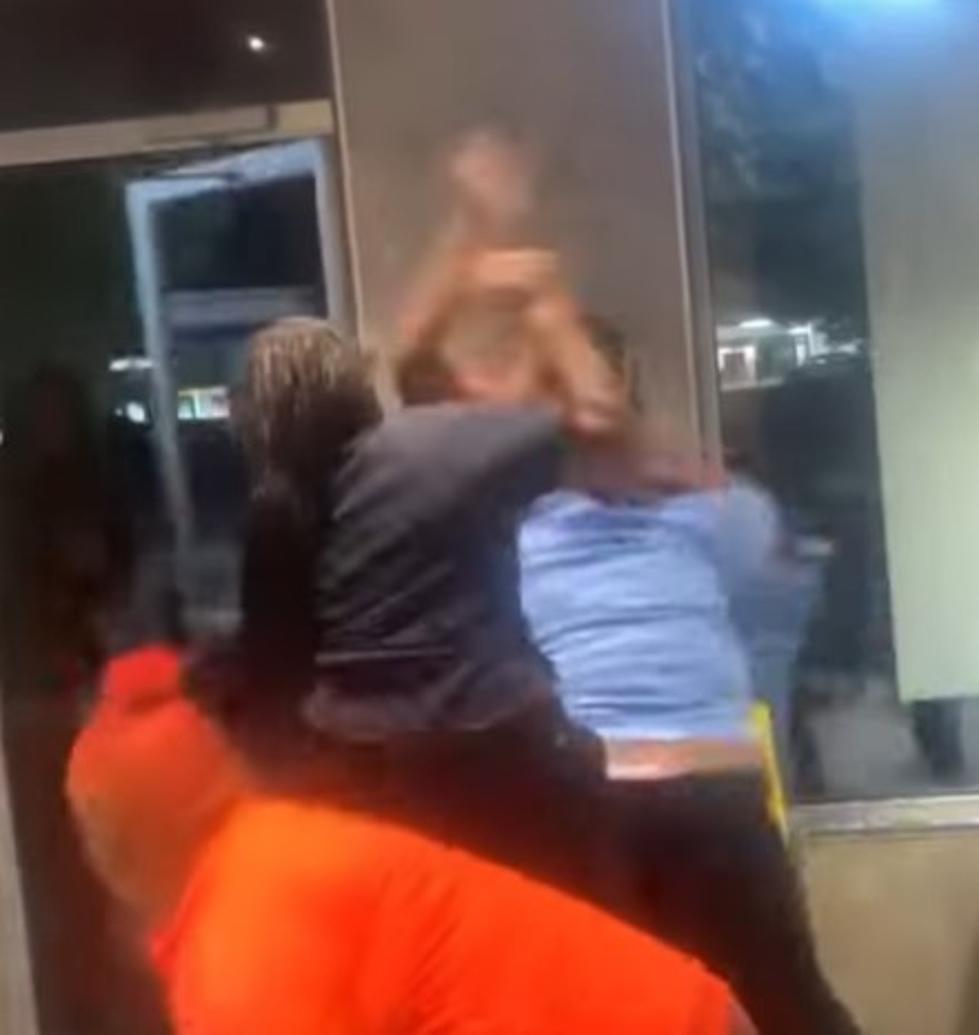 Wild Brawl Breaks Out At a Shreveport Fast Food Restaurant (VIDEO)
Love Shreveport-Bossier
(WARNING! GRAPHIC LANGUAGE AND VIOLENCE)
On Thursday (10/19/23) local social media news outlet Love Shreveport-Bossier received a video of a nasty fight breaking out at a McDonald's in Shreveport.
The brawl apparently took place at the McDonald's on West 70th Street and Mansfield Road. The brawl seems to have started with two women who can be seen in the video grabbing and throwing punches at one another.
Not long in to the video more people try to step in. Then another woman was seen rushing in when the two women fall to the ground and she begins to hit the woman on top in the mele!
The fight then turns riotous when two groups of people take the violence outside to continue the fighting while the other 2 women are still in the building rolling around on the floor.
The video does not show anything indicating a reason for the very public fisticuffs to have happened. It also does not show a reasonable conclusion to the messy fight. No word on any arrests made for this or warrants issued, but we have to assume police are investigating this matter. The people shown in the video could potentially have some serious charges thrown on them, but no word yet on if any charges are pending.
This article will be updated as more information is forthcoming.
Caddo Parish Violent Offenders From 10/14-10/20/23
The following booking photos are those who were booked to the Caddo Correctional Center for crimes of a violent or sexual nature. All those pictured are considered innocent until proven guilty.
Gallery Credit: Caddo Correctional Center
More From News Talk 96.5 KPEL