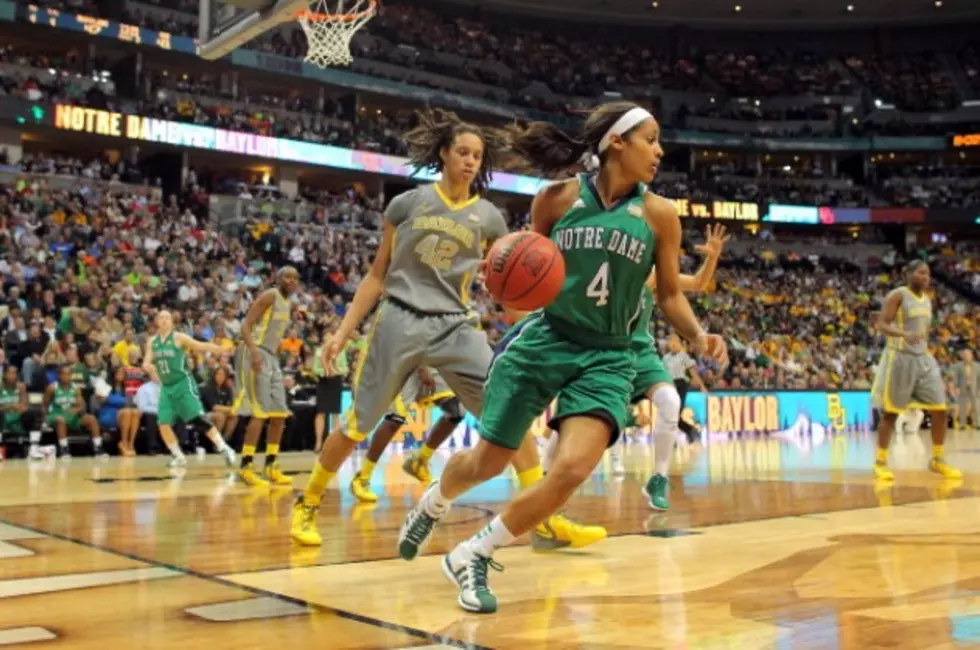 Will We See a Rematch in the Women's NCAA Championship? — Sports Survey of the Day
Getty Images
While most of the nation's attention is on the men's NCAA Tournament, let's not forget that there are some very talented women playing for their national title.
In 2012, Notre Dame lost to Baylor in the final, 80-61. Not missing a beat, Skylar Diggins and the rest of the Fighting Irish Ladies are once again a No. 1 seed and looking for redemption.
Baylor is also a top seed again, and odds are looking good that we'll get to see a rematch in the end. Both teams are playing great basketball and crushing their competition—a healthy reminder that the women of March Madness are just as impressive.
More From News Talk 96.5 KPEL