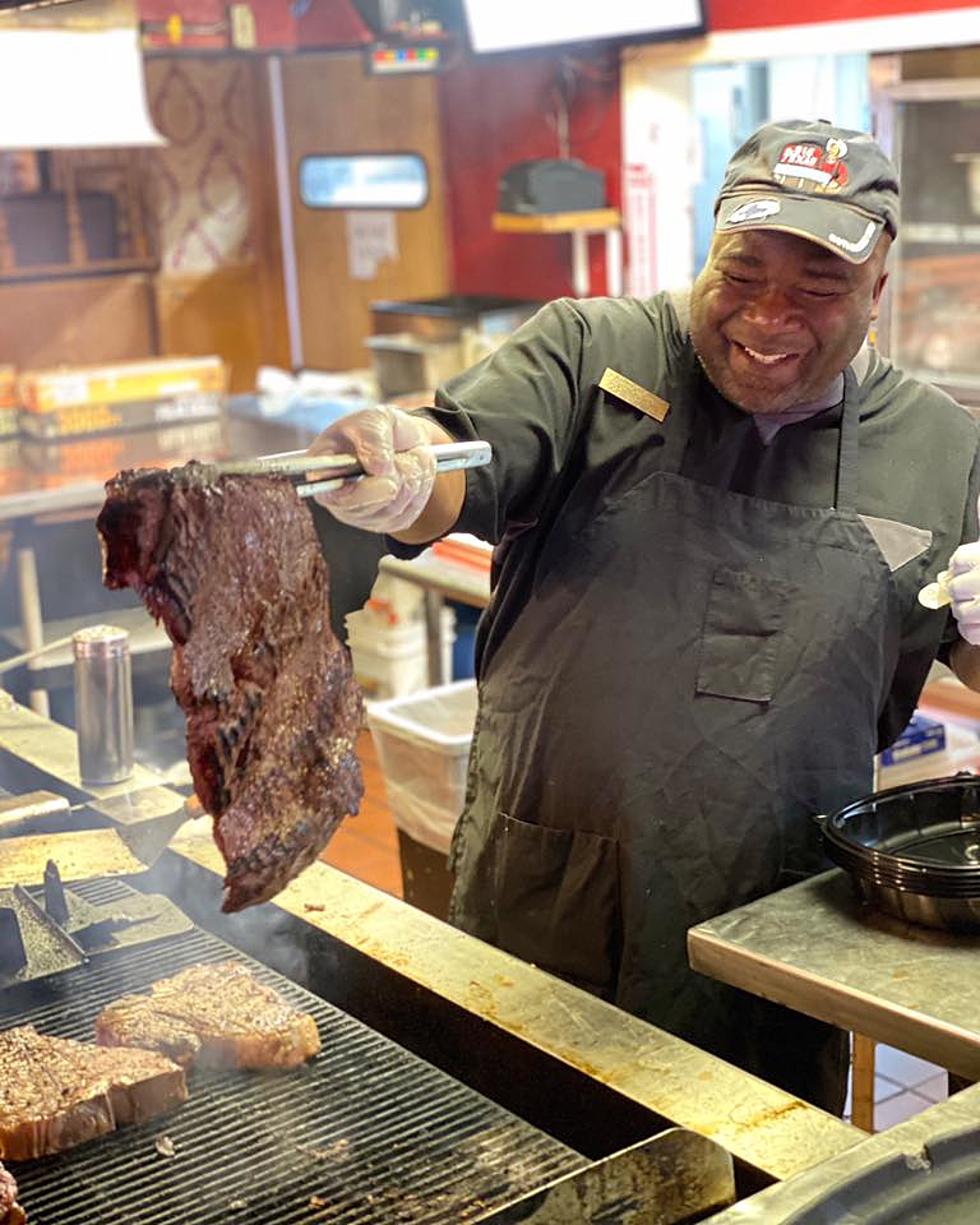 5'2 Woman Eats 72oz Steak and Fixings, Wins Dinner & T-Shirt [VIDEO]
Facebook, Big Texan Steak Ranch
Katina Kilos, only 5'2, is one big eater for such a small woman. She's a bodybuilder and competitive eater. You can keep up with her at Katina Eats Kilos. One of her latest videos is of her eating a 72oz steak and all the fixings in under an hour.
Kilos made a stop at Big Texan Steak Ranch in Amarillo, Texas to attempt to eat their enormous 72oz steak dinner in under an hour. The dinner includes the steak, loaded baked potato, 3 fried shrimp, salad and roll. The steak is so big, it hangs off the plate. Only 1 in 50 have done it and most who win attempt up to ten times before being successful.
The cost of the meal is $72.00 but if you eat it in under an hour, you get it free. Big Texan Steak Ranch will also throw in a sweet t-shirt, a souvenir mug and a spot on their wall of fame.
Katina ate the whole meal with over 15 minutes to spare and she had a crappy knife!
Nine Restaurants We Need In Lafayette
More From News Talk 96.5 KPEL