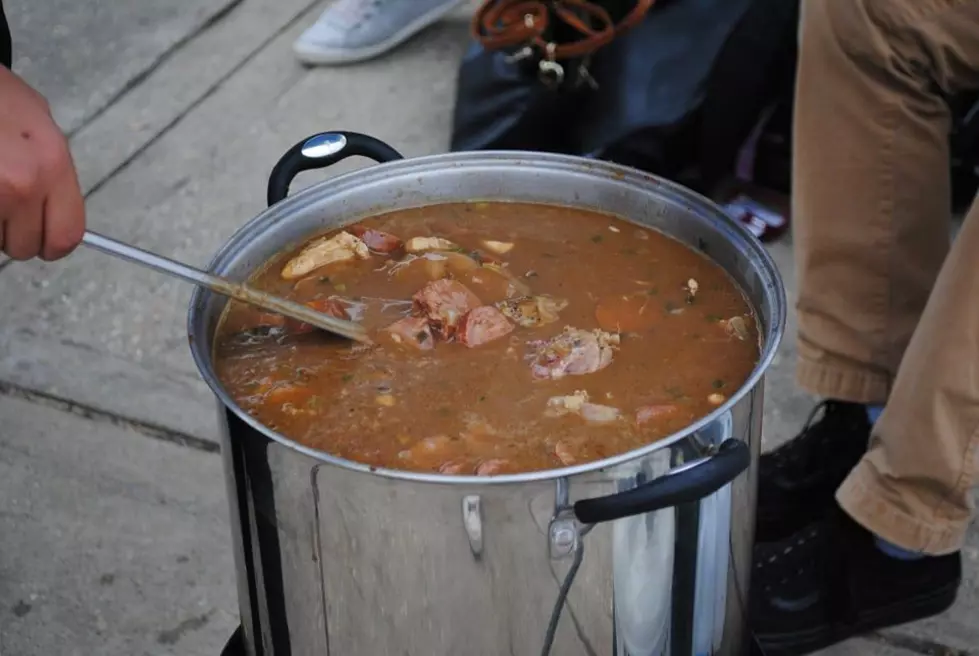 The 8 Essential Fall Foods of South Louisiana
Credit: Joe Cunningham/KPEL News
As the temperatures cool and the leaves begin to change, the culinary traditions of Louisiana's Cajun country come alive with a burst of autumn-inspired dishes that tickle the taste buds and warm the soul.
One cannot talk about fall Cajun cuisine without mentioning gumbo. This rich and hearty stew, often considered the cornerstone of Cajun cooking, is elevated during the fall season. With its robust combination of meats, vegetables, and spices, gumbo is the ultimate comfort food. It's common to find variations featuring seasonal ingredients like okra, sweet potatoes, and pumpkin, adding a delightful autumn twist to this classic dish.
But it's not just gumbo that shines in the Cajun kitchen during fall. Jambalaya, another beloved staple, takes on new dimensions with the addition of seasonal produce such as butternut squash, andouille sausage, and earthy mushrooms. These ingredients infuse the dish with warmth and depth, making it a true fall favorite.
And let's not forget about the sweet side of Cajun fall cuisine. Pecan pie, often crowned as the king of Southern desserts, makes its appearance on dessert tables throughout the season. The pecans, harvested during the fall, are toasted to perfection and paired with a gooey, sweet filling that warms the heart.
What are your favorite Cajun foods of fall? Here's ours.
The Best Fall Cooking Louisiana Has To Offer
Get your roux, trinity, and andouille together. It's time for the best Cajun and Creole cooking to celebrate the fall weather.
And, if you're visiting and trying out some of South Louisiana's best foods, don't forget to check out all the great activities going on, like these.
Things You MUST Experience When Visiting Lafayette, Louisiana
There is no shortage of things to do in Lafayette, Louisiana, and if you're a visitor to the city, you definitely need to experience all of these before you leave town. Here's our list of must-have experiences in our city.
More From News Talk 96.5 KPEL