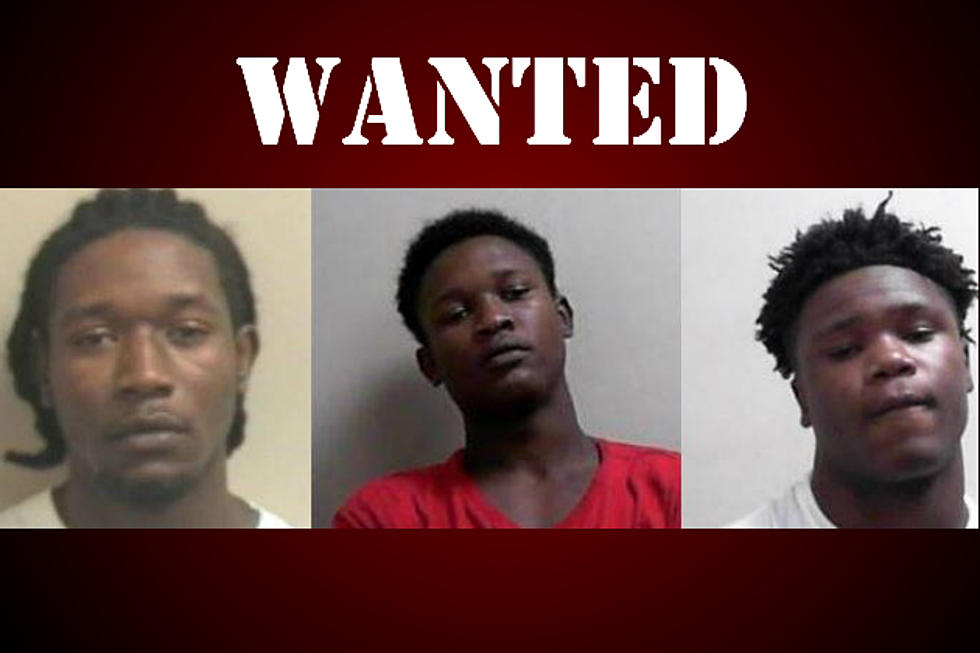 Abbeville PD: Armed, Dangerous Shooting Suspects On The Run
Abbeville Shooting Suspects (Courtesy of KATC)
Three suspects are on the lam following a drive-by shooting in Abbeville.
According to our news partners at KATC, the Abbeville Police Department responded to the shooting at the Days Inn hotel early Friday morning.
Once there, police found a 47-year-old woman lying in the hotel parking lot with multiple gunshot wounds to the leg and hip.
Police attained surveillance footage showing several rounds being fired from the suspects' truck.
Arrest warrants have been secured for the three suspects--27-year-old Mortimer Cottrell Jr., 20-year-old Josiah Cottrell and 17-year-old Timothy Cottrell.
Each suspect is wanted for attempted second degree murder. Bonds on the warrants have been set at $500,000 for each.
The suspects should be considered armed and dangerous.
Police are asking for the public's assistance in locating the suspects. If you have any details on the shooting--or know the suspects' locations--you are urged to contact the Abbeville Police Department.
More From News Talk 96.5 KPEL