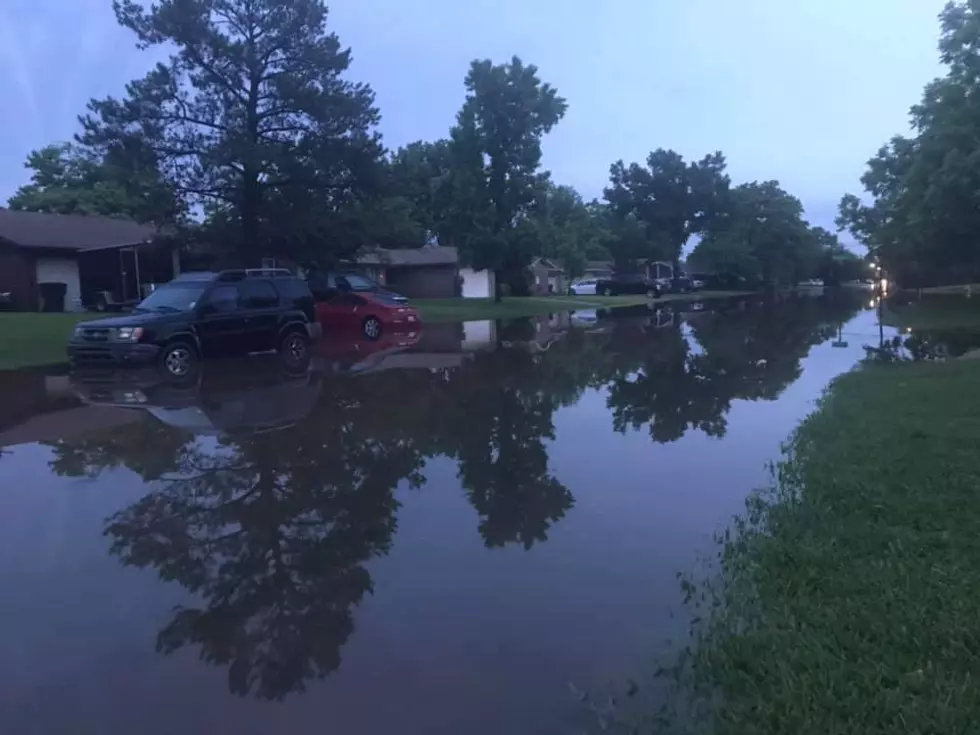 Bossier City Sees Massive Flooding This Morning
Image - Townsquare Media
Thousands of area residents woke up this morning to severe flooding across the Ark-La-Tex. Areas who traditionally flood are experiencing issues, as well as neighborhoods who don't normally see flooding.
The Old Green Acres neighborhood in Bossier City has been impassable for much of the morning. Streets like Tillman, Bellgrove, La Vonne, and Ashdown are all underwater. Cars that attempted to drive through have stalled out in the roadway.
Notifications have gone out to parents in these neighborhoods from Bossier Schools to let them know schools are still open today. Meaning families in neighborhoods currently underwater are left to try and find ways to get their kids to schools.
The Old Green Acres neighborhood sits adjacent to Airline High School, Apollo Elementary, and near Green Acres Middle School. All of the schools are in close enough proximity that buses are not provided to these neighborhoods, translating to a hope from the school that children, as young as kindergartners, will walk through these conditions.
More From News Talk 96.5 KPEL