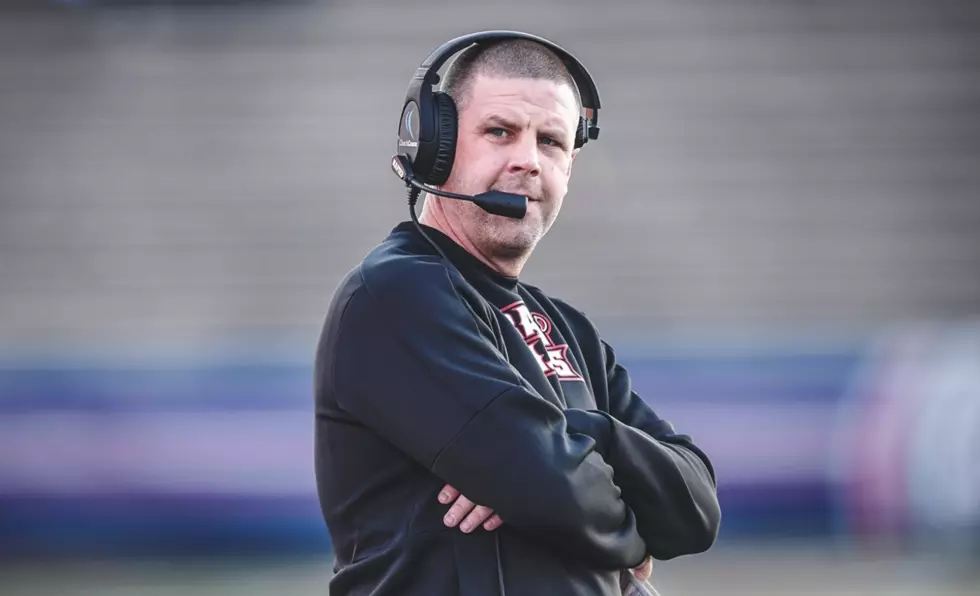 Coach Napier Talks In Game Adjustments, Practice Dedication, Kicking Competition & More [Audio]
Photo courtesy of UL athletics
At 6-1 overall, and 4-1 in Sun Belt Conference play, the Ragin' Cajuns have an opportunity to win the Sun Belt West Division this Saturday when they host the South Alabama Jaguars.
With a victory, Louisiana would punch its ticket to the Sun Belt Conference Championship game on December 19th.
Every Monday during the season, I talk to Ragin' Cajun head football coach Billy Napier.
This morning, Napier opened up about the win over Arkansas State, in-game adjustments, the team's slow starts offensively, how they bounce back within a game, dedication to practice, the kicking competition, preparing for South Alabama, playing hide-and-seek with his kids, and much more.
The Ragin' Cajuns (6-1, 4-1) will play game two of their three-game homestand, and game 8 of the season, this Saturday when they host South Alabama (3-4, 2-2) at Cajun Field for the annual Louisiana Salutes game.
Kickoff is slated for 1 p.m., with pregame beginning at 11 a.m. on ESPN1420, espn1420.com, and the ESPN1420 app.
Enter your number to get our free mobile app
The Mascots of the Sun Belt
The Eight Ragin' Cajuns Currently in the NFL
10 Highest Paid College Football Coches
More From News Talk 96.5 KPEL