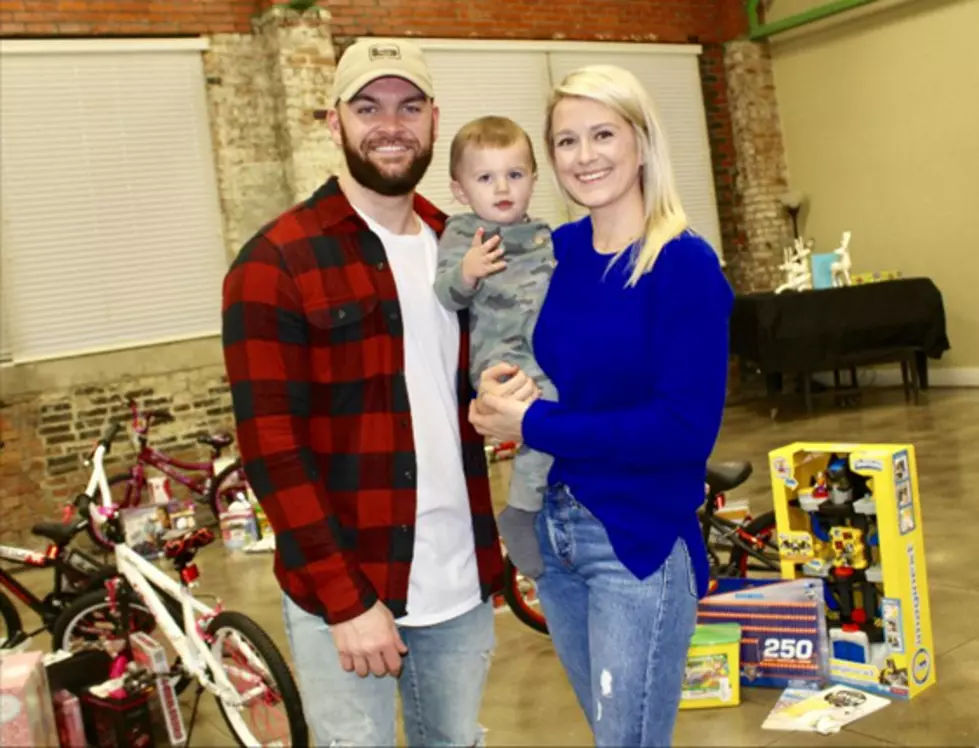 Dylan Scott Spreads Christmas Joy to 70 Louisiana Families
Curb Records
A few weeks ago you probably recall us talking about an event held in north Louisiana called Bayou Stock.
This was the new country music in Sterlington put on by country star Dylan Scott. Several performers played the fundraising concert on November 17th and all the proceeds of the event were earmarked to buy Christmas presents for needy families.
A total of $30,000 was raised by the 4,000 fans who attended Bayou Stock.
Earlier this week, Dylan along with his wife Blair and son Beckett, passed out presents to 70 hand-selected families using those funds. The smiling faces made all of the hard work worth it.
"I am absolutely thrilled to be able to give back to my hometown community and bring some much needed joy to these families," shared Scott. "I couldn't have done it without the numerous donors and the 4,000 fans who attended the first Bayou Stock and made this all possible. I look forward to making this an even bigger event in the coming years."
On a side note, the time home for Dylan afforded him the opportunity to film the music video for his next single "Nothing To Do Town".
More From News Talk 96.5 KPEL