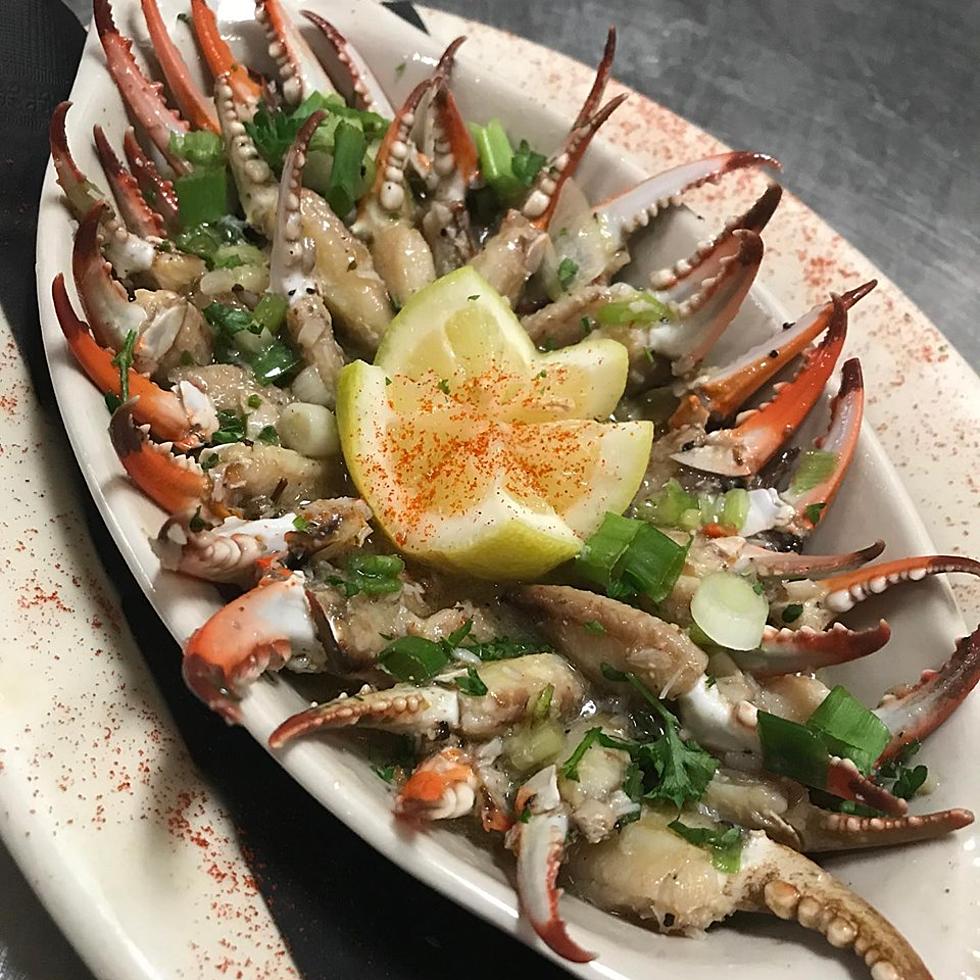 Eating Good: Bellino's In Alexandria
Photo courtesy of Bellino's Restaurant
Bellino's is a casual, family-owned restaurant that has become known for delicious homemade Italian dishes, along with steaks, seafood, salads, and a full bar with a decent wine and beer selection.
We started our dinner with conversation while sharing an order of the Mardi Gras Bread, which is a delicious blend of cheeses, seasonings, and crawfish!. As simple as it sounds, we wanted to order another because it was SO good but knew we had to save room for the rest of the meal.
Then came the Ceasar Salad (anchovies, please!) - the greens were crisp, the Parmesan cheese was freshly grated, the croutons were homemade, and neither the dressing nor the anchovies were "fishy": a perfect salad!
I opted for the ribeye steak and chose to go the "Buckstar" route (the ground Espresso bean rub). The steak was tender, very tasty, and seared to perfection, though the "Medium Rare" part was very center-steak (I like a little bit more of a spread on the temp). All-in-all, a great steak!
My side consisted of a plate of steamed broccoli that must have been kissed by angels because, hands down, it was the best plate of steamed broccoli I've ever encountered.
Other dishes at the table: a very steamy, rich, gooey lasagna with right-on-the-verge-of- al dente noodles with a rich meat sauce (all good traits, by the way); a Veal Piccata that had a wonderful aroma (I didn't know her well enough to beg for a bite);  the Blue Buffalo Salad, which consisted of marinated tomato slices, bacon, fresh basil, and Buffalo Mozzarella slices (again: didn't know him well enough to snag a bite).
The atmosphere had a family atmosphere early that gradually turned into more of a trendy, date-night feel. As the evening progressed, the lights seemed to dim slightly as the music fine-tuned the atmosphere. It was homecoming night and, around 11 pm or so, the bar area became quite the party place.
One thing that I've noticed about successful local restaurants: the owners are usually hands-on. At Belllino's, you'd be hard-pressed to find a time when one of the family members is not available during business hours. The Bellino's treat each other like family, they treat employees like family, and they'll treat you like family.
The next time you are looking for a quick day trip, visit Alexandria - they have a great zoo, a beautiful waterfront on the Red River, wonderful works of art in the Alexandria Museum of Art, and a fun, hands-on museum for kids at the T.R.E.E House Museum.  And stop by Bellino's on Jackson Street for some good eating!
More From News Talk 96.5 KPEL