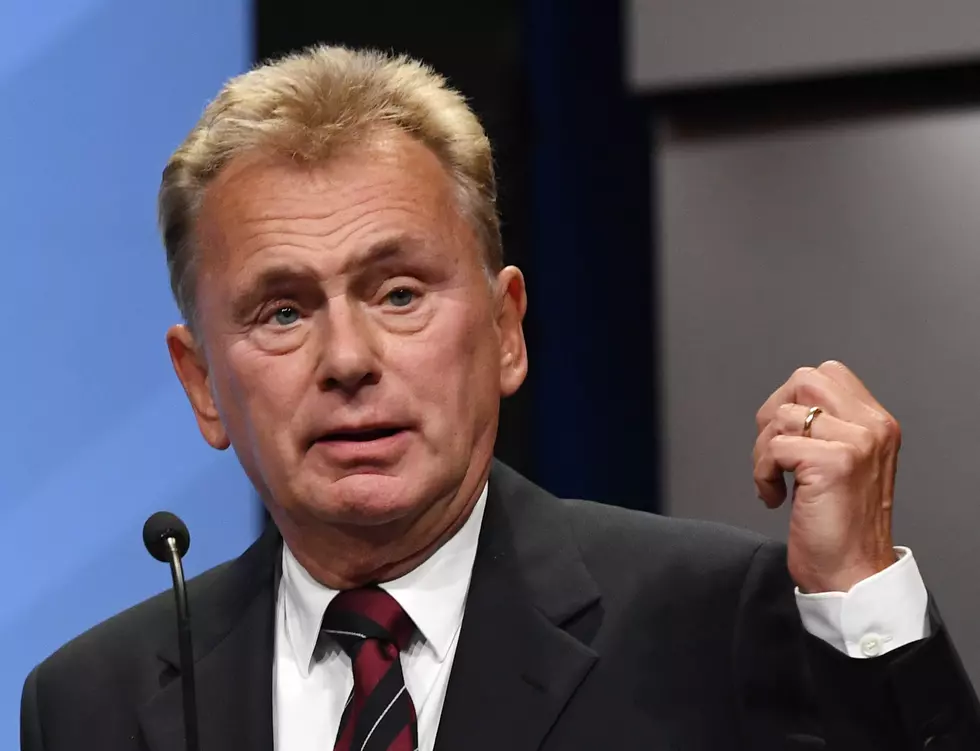 Even After 40 Years Pat Sajak Still Makes Mistakes on Wheel of Fortune
Photo by Ethan Miller/Getty Images
Pat Sajak has been the host of Wheel of Fortune for 40 years and he still makes mistakes on the show from time to time. On Friday's show, February 19, 2021, the master of the wheel slipped up, but he never missed a beat.
On Friday's show, Sajak proved even a master can make a mistake. During the bonus round, Sajak opened the grand prize envelope at the beginning of the bonus round. He's not supposed to do that until the end of the bonus round.
Sajak laughed about it. He said, "I'm not sure why I did that." Then he looked into the camera and exclaimed to America, "I know what she's playing for and you don't."
Co-host Vanna White even teased Sajak about his blunder. Sajak said to White, "Even I'm not perfect."
10 Television Catch Phrases - Do You Remember the Show?
More From News Talk 96.5 KPEL