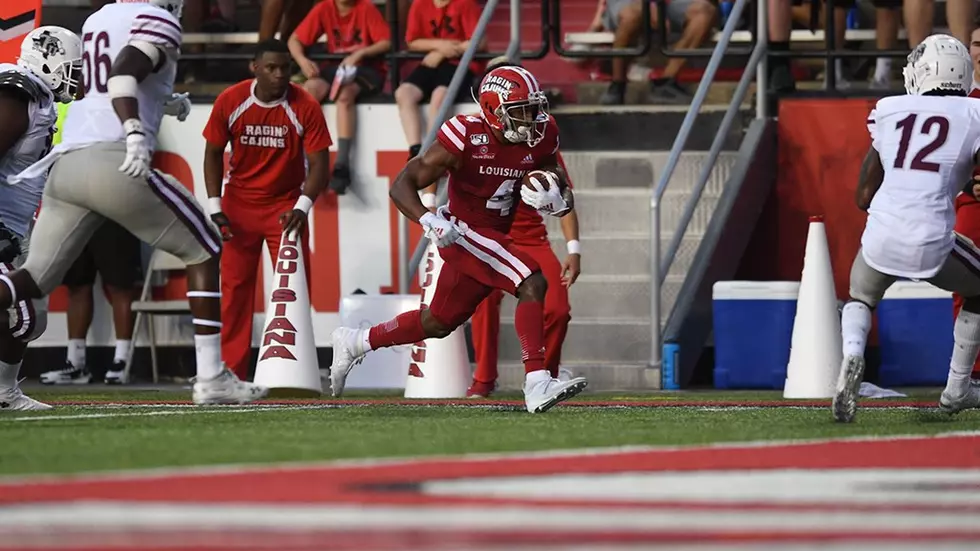 Five Keys to Beating Ohio – From the Bird's Nest
sunbeltsports.org
The Louisiana Ragin' Cajuns play their first road game of the season this weekend, traveling to Athens, Ohio to take on the Ohio Bobcats of the Mid-American Conference.  The Bobcats have been consistent winners under Frank Solich, now in his 15th season.  They are the favorites in the MAC this year.  The teams have met twice, both in the Rickey Bustle era, with Ohio winning both games.  The Bobcats are a three point favorite in the game, which means the teams are evenly matched.  If the Cajuns are going to finish their non conference play at 3-1, look for these keys.
EMBRACE THE UGLIES--With apologies to the late Keith Jackson, this is probably the most important matchup.  The Cajuns want to, and have to, run it to be successful.  The matchup between the Cajuns' offensive line and the Ohio front seven will be the biggest of the entire game.  The guys up front need to have a good day and give the three Cajun backs a chance to have success.
KEEP "YAC-KING"--One thing the Louisiana running backs have been good at this season is yards after contact.  Ohio can be a physical team, but the Cajuns have done a good job turning small gains into big ones.  While Louisiana likes to distribute carries evenly, Trey Ragas needs to have a big day.
DON'T LET THE QUARTERBACK GET TO "FANTASY ISLAND"--Nathan Rourke is as a good a quarterback as the Cajuns will face all season.  He's the leading rusher on the ball club as well as a solid passer.  The Ontario native has been good at making chicken salad out of chicken feathers his whole career.  The Cajun defense can't let him make big gains out of busted plays.  And, they have to be ready for the quarterback power on third down.  (His brother, a freshman, is the backup.  Does that make him Herve Villechaize?)
STAY POSITIVE--In any tossup game, turnover margin is key.  It's going to be very tough to win if the Cajuns have a negative turnover margin.  Both teams have given more than they've taken this year.  Something in the plus column would certainly give the Cajuns a boost on Saturday.
BACK TO THE FUNDAMENTALS--Stevie Artigue could be called upon in this game.  He struggled against Liberty, but was 11-11 in extra points vs. Texas Southern.  Artigue said he saw the problem on video with help from Kyle Pfau and has made the adjustment.  His contribution could be critical on Saturday.
More From News Talk 96.5 KPEL