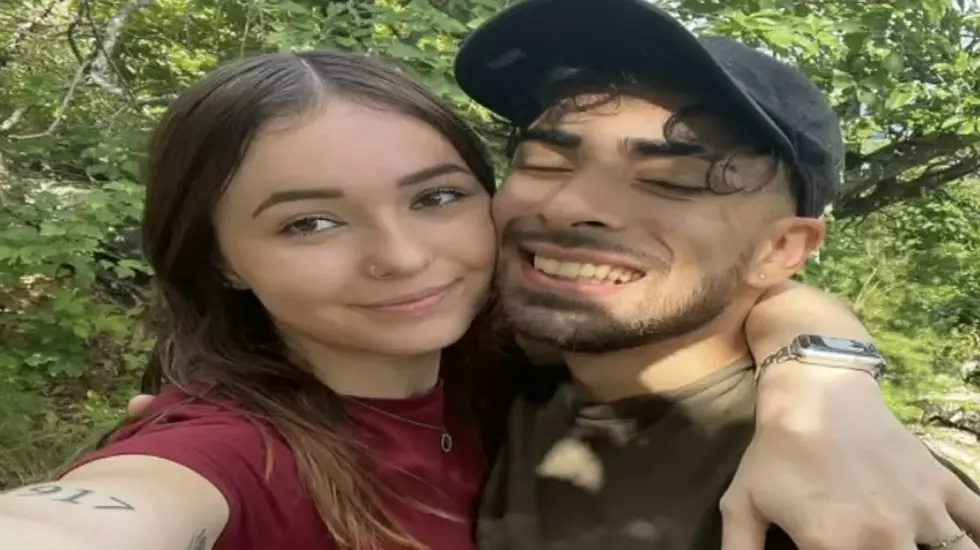 22-Year-Old Student Shot, Killed by Woman in Alabama who Posed as Stranded Driver
YouTube via WAAY-TV 31 News
Reports say that a 22-year-old student from Florida was recently killed by a woman who was posing to be a stranded driver. The incident occurred in Alabama where the victim, Adam Simjee, and his girlfriend had traveled to go hiking.
According to reports, the August 14th incident started when two students from the University of Central Florida were traveling through Talladega National Forest. Adam Simjee and his 20-year-old girlfriend, Mikayla Paulus, were flagged down by a woman who claimed that her car wouldn't start.
Reports say that when the students pulled over to assist the woman, she pulled a gun on them and instructed them to walk into the woods. Simjee reportedly pulled a gun of his own and the two exchanged gunfire.
The woman who reportedly instigated the incident, Yasmine Hider, was shot multiple times in the back. Simjee was shot in the back and although his girlfriend attempted CPR, he died at the scene.
Authorities reportedly believe that Hider may have been "living off the grid" as a part of an "armed and potentially dangerous" community in the national forest. She was taken to a hospital and treated for injuries, per reports, and is facing charges of murder, two counts of kidnapping, and two counts of robbery.
Reports add that the girlfriend of the victim informed authorities of a second woman involved in the incident who was later identified as Krystal Diane Pinkins. Authorities reportedly found Pinkins a half-mile away from the scene of the incident near a group of tents. The woman was reportedly accompanied by her 5-year-old son who was holding a loaded shotgun. Pinkins reportedly received the same charges as Hider with an additional charge of endangering the welfare of a child.
See a recent Facebook post from the victim's girlfriend, Mikayla Paulus, below.
A video report on the story from WAAY-TV 31 News on YouTube here.
See the full report from @Complex on Twitter below.
Guess Louisiana Cities from Satellite Photos
More From News Talk 96.5 KPEL