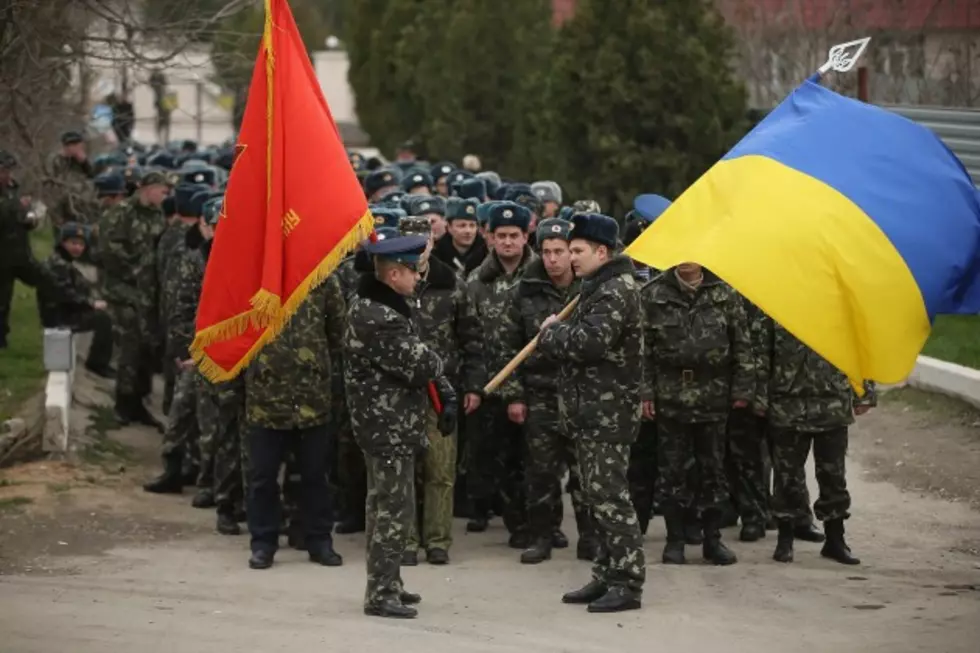 G-7: New Sanctions On Russia Could Come Next Week
Ukraine, Sean Gallup/GettyImages
DONETSK, Ukraine (AP) — The United States and other nations in the Group of Seven say they could move as early as Monday to impose additional economic sanctions on Russia in response to its actions in Ukraine.
The announcement followed President Barack Obama's telephone conversations with French President Francois Hollande, German Chancellor Angela Merkel, British Prime Minister David Cameron and Italian Premier Matteo Renzi.
In a joint statement released Friday night by the White House, the leaders said they would act to intensify "targeted sanctions" which would include but not be limited "to the economic, trade and financial areas."
The statement said the G-7 will continue to prepare broader sanctions on key Russian economic sectors if Moscow takes more aggressive action.
The White House said U.S. sanctions could be announced as early as Monday.
More From News Talk 96.5 KPEL