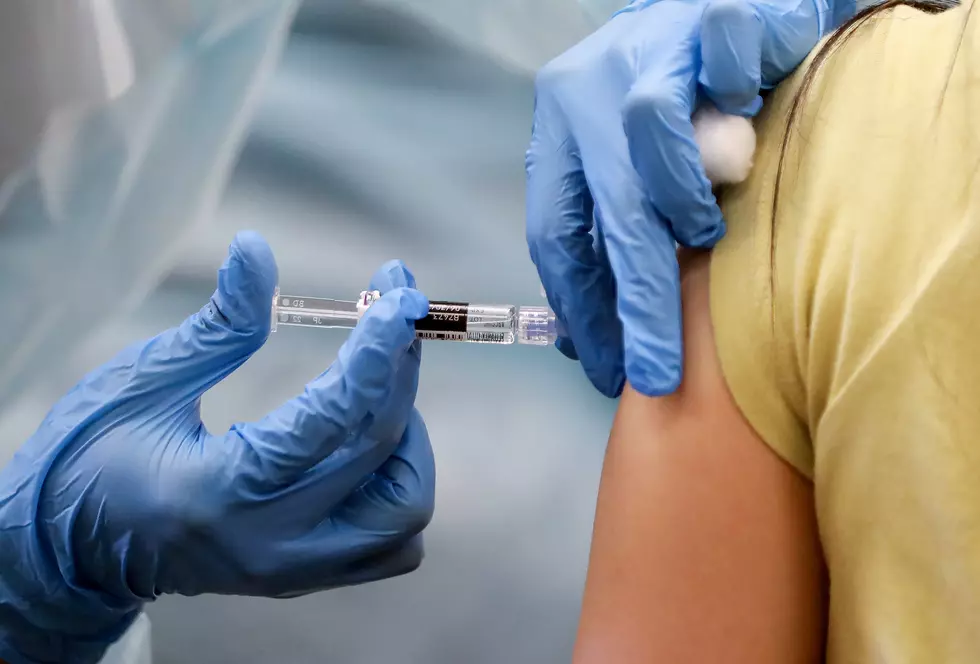 Louisiana Gov. Needs Volunteers to Boost Vaccine Efforts
Mario Tama/Getty Images
If you can count yourself among those who would do anything to help bring the COVID-19 pandemic to an end - keep your pants on!  Before you start disrobing, let me fill you in on how you can help put a stop to the Coronavirus' deadly march across this world and (preferably) keep your clothes on!
Louisiana Governor John Bel Edwards is reaching out to each and every able bodied resident in an effort to raise an army of volunteers.  The mission: Boost the already impressive vaccine numbers and "Bring Louisiana Back!"
According to WAFB, Gov. Edwards isn't trying to put syringes in the hands of untrained volunteers, but rater trying to fill out the ranks of door knockers, phone callers, and a dozen more job descriptions that will help the state track progress and make sure Louisiana is pushing hard on all fronts of the vaccine effort.
If you have a medical background, that's great - but don't think a lack of one will keep you out of the fight.  They'll find a place for you if you want to volunteer the time, and with the way we've all learned to work remotely there's a good chance you can do a lot of good from the comfort of your own home!
For what it's worth, I love this idea.  The sooner we get a handle on the spread of this disease the sooner we can get back to family vacations, holidays with loved ones, and concerts!  Louisiana has done great with the vaccine rollout so far, to see this put us over the top would be perfect!
Prospective volunteers need to fill out this preliminary online form to get the ball rolling.
LOOK: Answers to 30 common COVID-19 vaccine questions
While much is still unknown about the coronavirus and the future, what is known is that the currently available vaccines have gone through all three trial phases and are safe and effective. It will be necessary for as many Americans as possible to be vaccinated in order to finally return to some level of pre-pandemic normalcy, and hopefully these 30 answers provided here will help readers get vaccinated as soon they are able.
READ ON: See the States Where People Live the Longest
Read on to learn the average life expectancy in each state.
More From News Talk 96.5 KPEL