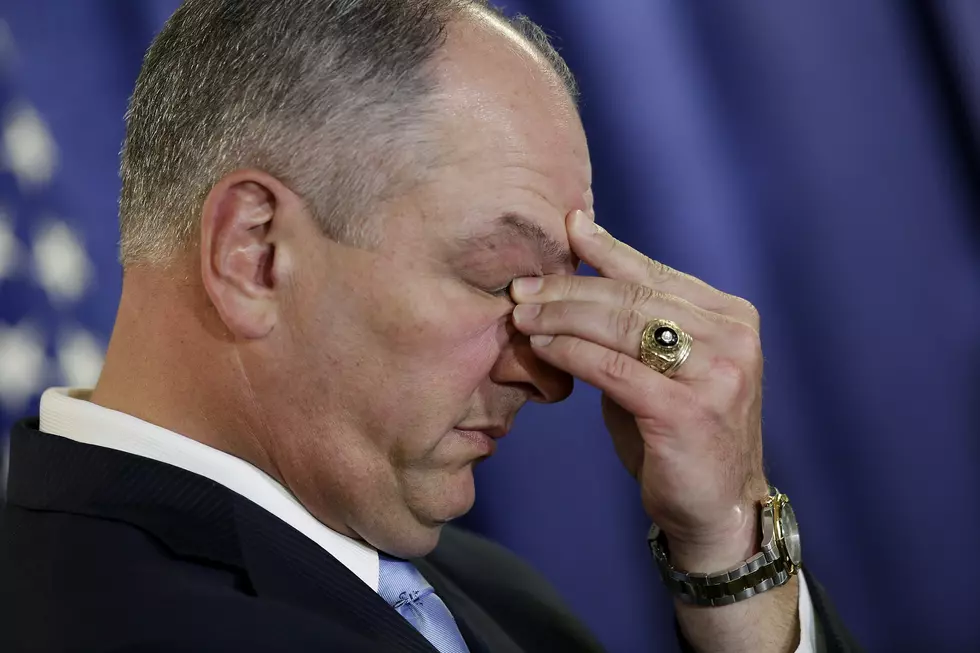 Louisiana House Invokes Rule To Suspend The State's COVID Laws
Photo by Joshua Lott/Getty Images
Enter your number to get our free mobile app
The long rumored "Legislative Petition" response to Governor John Bel Edwards COVID restrictions has finally arrived, according to Louisiana House leadership.
This procedural move would suspend the Governor's emergency declarations, and allow the state House to set a time limit before new restrictions can be put back into place. The petition is not a bill, therefore it cannot be vetoed by the Governor.
Louisiana House Republican leader Blake Miquez told the USA Today Network that the petition now has the support of House Speakers Clay Schexnayder, Speaker Pro-tem Tanner Magee, and himself. The house only needs a simple majority of signatures of their chamber to push the measure forward, and Republicans currently hold an almost super-majority in the House with 68 seats.
If the Legislative Petition is held up in court, it would suspend all of the state's COVID rules and restrictions. At this time, there is no guarantee that a court will allow the petition to stand, strike it down, or suspend the state's COVID restrictions until a judgement is made.
Read More: Most Dangerous Louisiana Creatures
More From News Talk 96.5 KPEL