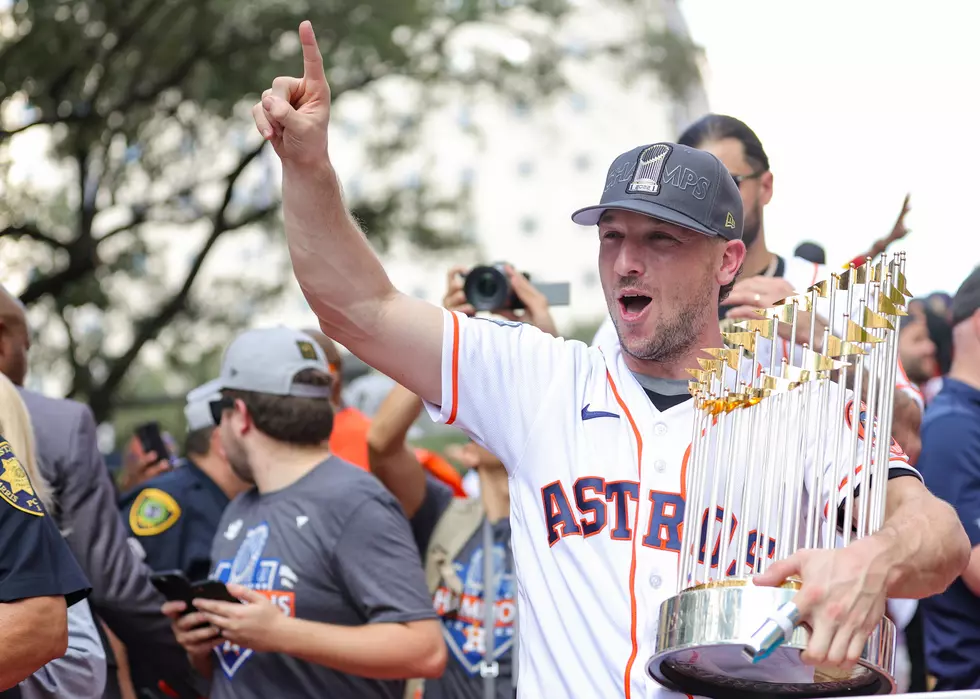 Major League Baseball Season Starts Today, Houston Plays On Primetime TV
Getty Images
The 2023 Major League Baseball season gets underway today will a huge slate of games on tap. This is also the start of the Houston Astros will start the defense of the 2022 World Championship they won last season.
The 2023 Astros team will look a little different when they take the field tonight. First off, they won't have Justin Verlander on the mound because Justin left the team in the off-season and signed with the New York Mets as a free agent.
The Astros also lost another key member of the 2022 championship team. On March 10, 2023, Yuri Gurriel signed a one-year minor league contract with the Miami Marlins.
Who else you won't see on the field tonight when the Astros start the season is All-Star second baseman Jose Altuve who is out with a fractured right thumb and outfielder Michael Brantley who is out with right shoulder surgery. Both players will start the 2023 season on the injured list.
The good news for Astros fans is manager Dusty Baker is back and if you are from Louisiana and are an LSU fan, Alex Bregman will take the field tonight.
The 2023 Major League Baseball season gets underway at 12:05 pm today with two games on tap. The Atlanta Braves take on the Washington Nationals and the San Francisco Giants take on the New York Yankees. Both games start at 12:05 pm Central time.
The Houston Astros will open up the 2023 season at home at Minute Maid Ballpark when they host the Chicago White Sox. The game will be nationally televised on ESPN and the first pitch is set for 6:00 pm.
Louisiana Foods For Game Day
More From News Talk 96.5 KPEL