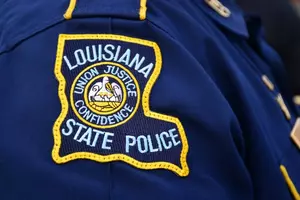 Pedestrian Killed In Terrebonne Parish
Louisiana State Police Patch, Facebook
State Police Troop C were called out to a pedestrian-vehicle crash on Louisiana Highway 24 near Clendenning Road to investigate after investigators say a drunk driver killed a pedestrian.
Impairment on the part of 62-year-old Albert Williams Jr of Montegut is suspected by Louisiana State Police. They say Williams was driving down Highway 24 when he went onto the shoulder of the road and hit 43-year-old Byron Acosta of Houma. Acosta died from his injuries at the scene.
State Police say that Williams was given a breath test, and the man was over the state's legal limit of .08.
Williams was charged with vehicular homicide for the death of Byron Acosta. He was also charged with improper lane usage.
Albert Williams was booked into the Terrebonne Parish Jail after the crash at around 9 o'clock.
More From News Talk 96.5 KPEL