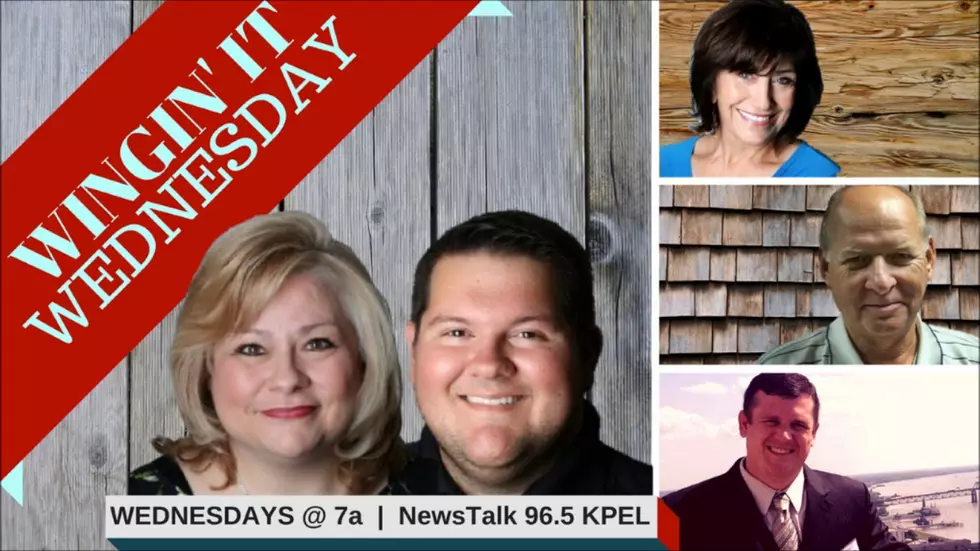 Reaction to President Trump Pulling U.S. out of Nuclear Agreement – Winging It Wednesday
Wingin' It Wednesday Photo
Carol Ross, Stafford Barnett and Warren Caudle discuss and debate today's biggest topics - from national to state to local.
Noticeably smaller crowds at LEDA job fair. Also, 7 oil and gas companies were recruiting. The last two years there have been none. With the reported rise in oil prices, are these more good signs for our region?
Trump Iran Deal - Some have said the impact on the price of oil could stimulate the economy in our area. What are the other benefits or side effects of the deal being dissolved?
No new regulations will focus on Uber and Lyft in the state. Supporters of a framework Plan argued that the ride Haley apps have an unfair advantage over taxi companies. For the second year, lawmakers tabled regulations. Does this signal anything bigger when it comes to innovation in the state?
Do you think competition between the different cities in Acadiana is holding the region back? Broussard/Youngsville? In a call on KPEL Tuesday, someone talked about the airport in New Iberia. Just one example, but caller said Iberia should be an international airport and Lafayette Regional can't expand.
More From News Talk 96.5 KPEL