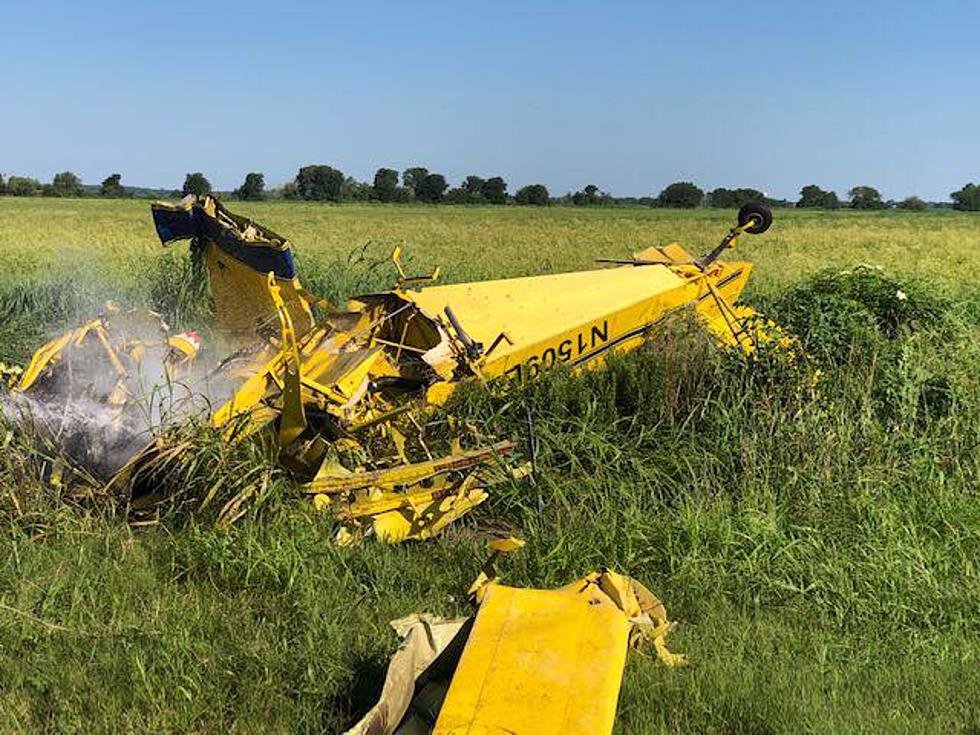 Sheriff, NTSB Investigating Jeff Davis Crop Duster Crash
Courtesy: Jeff Davis Parish Sheriff's Office
A pilot is safe after a crop duster crash in Jeff Davis Parish.
Deputies say it happened around 8:20 a.m. Tuesday near LA 382 and David Road south of Roanoke.
The crop duster hit a power pole and a tree before crashing into a field. According to deputies, the pilot walked away from the crash with minor scrapes. The pilot was taken to a hospital for observation.
The National Transportation Safety Board and the Jeff Davis Parish Sheriff's Office are investigating the crash.
More From News Talk 96.5 KPEL