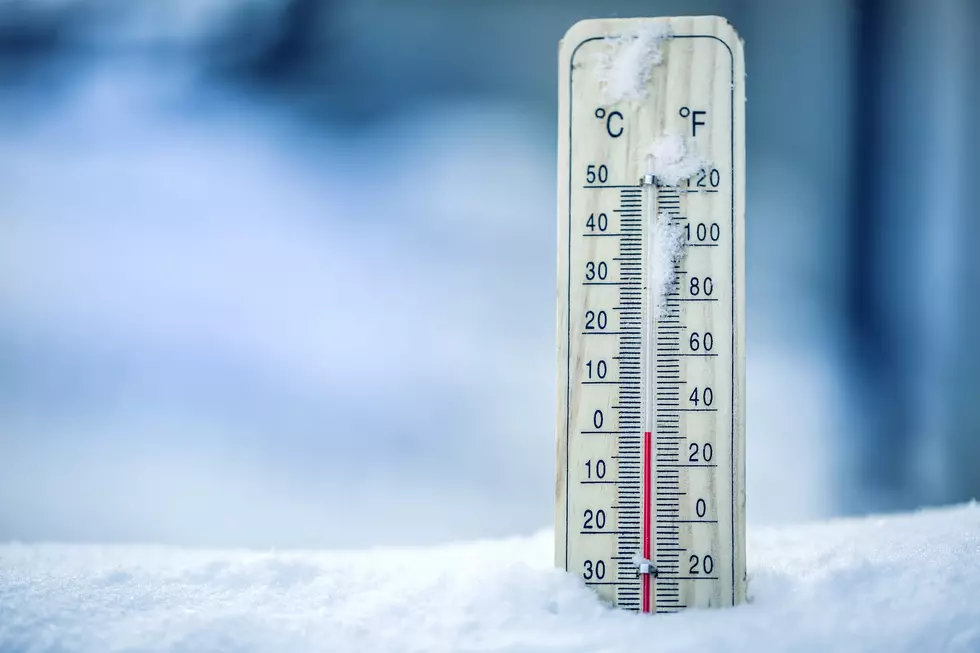 South Louisiana Still Under 'Fire Weather Watch' As Dry Conditions Continue Despite Cold Front
MarianVejcik
LAFAYETTE, La. (KPEL News) - A "Fire Weather Watch" issued earlier this week has been extended by the National Weather Service as the dry conditions continue across Acadiana.
The original warning, which was issued across south Louisiana, was extended until Wednesday, November 1 at 7 p.m. It was originally scheduled to expire on Tuesday night.
The danger of fires spreading is very real despite the cold temperatures, the National Weather Service says.
The NWS in Lake Charles says a combination of factors led to the warning, including " a combination of the extreme to exceptional drought across the area, low relative humidity, and winds 15 to 25 mph with higher gusts."
---
ORIGINAL STORY
The Acadiana region (and then some) is under a weather advisory you might not expect when there is a major cold front pushing through.
But, despite temperatures not expected to get above 70 degrees until Friday, the National Weather Service in Lake Charles has put almost all of south Louisiana under a "Fire Weather Watch" until at least 7 p.m. Tuesday evening.
The forecast comes as the cold front, which is flowing down from Canada, is pushing local temperatures into the lower 60s Monday and Tuesday.
What Is a "Fire Weather Watch"?
The warning was put out due to the dry conditions coming with the cold front. According to the National Weather Service, "This system will bring a very dry air mass
with low afternoon relative humidity values." The warning goes on to note that "gusty north
winds can be expected on Tuesday" and that "With rainfall amounts on the
light side and the area still in an exceptional drought, fuels
will be critically dry."
This means that folks lighting up the fire pits and bonfires this weekend need to be extra careful, because any stray spark could cause some major issues in your area.
The area impacted by the weather advisory includes Vernon, Rapides, Avoyelles, Beauregard, Allen, Evangeline, St. Landry, Lafayette, Upper St. Martin, Lower St. Martin, West Cameron, East Cameron, Northern Calcasieu, Northern Jefferson Davis, Northern Acadia, Upper Vermilion, Upper Iberia, Upper St. Mary, Southern Calcasieu, Southern Jefferson Davis, Southern Acadia, Lower Vermilion, Lower Iberia and Lower St. Mary Parishes.
The Dry, Hot Louisiana Summer
Much like other parts of the country, Louisiana's hot and dry conditions this summer led to large willdfires some said were unprecedented in the state's history. This included a major Vernon Parish fire that authorities said was the result of arson.
The Lion's Camp Fire in Vernon Parish spread to over 1,200 acres before it was finally contained. But according to the Louisiana Department of Agriculture and Forestry stated in a release in August that it was caused by an arsonist.
Eventually, a Pitkin woman named Laura McLaughlin was arrested for setting the Highway 113 fire which started in Rapides Parish and spread into Vernon Parish.
With Louisiana still recovering from the major drought conditions this summer, there are still several parts of the state that are susceptible to potential fire hazards. So if you're lighting up the fire pit this week, you might want to be really careful!
The Ten Worst Cities for Trick or Treaters in 2023
According to a study from WalletHub, these ten American cities are the worst for trick-or-treaters on Halloween.
Gallery Credit: Joe Cunningham
More From News Talk 96.5 KPEL