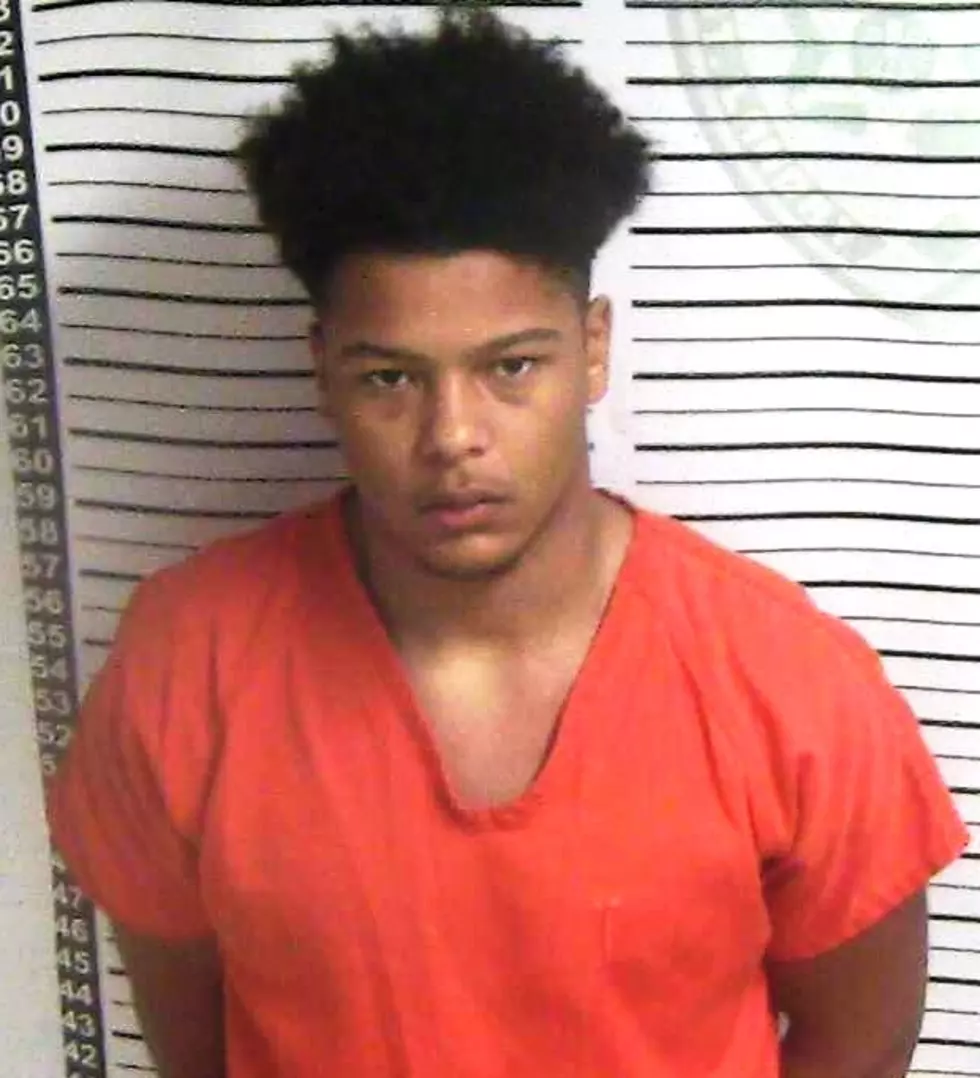 St. Landry Drug Suspect Pleads The Fifth at Arrest
Photo courtesy of St. Landry Parish Sheriff's Office
A routine traffic stop in Eunice last week led to the arrest of an 18-year-old man on several charges after St. Landry Parish agents with the Crime Suppression Team pulled him over on a routine traffic stop.
St. Landry Parish Sheriff Bobby Guidroz says that when detectives were in process of dealing with Logan Kennedy, he refused to talk to them, and he said, "I plead the fifth".
After searching Logan Kennedy's car, investigators say they recovered the following:
Twenty-one prepackaged bags of Marijuana
Eight one gram pods of THC oil
A digital scale
A Ruger 9mm firearm
A box of clear sandwich bags
The 16-year-old sitting in the passenger's seat of Kennedy's car is said to have had the following:
A small amount of Methamphetamine
One pod of a gram of THC Oil
Kennedy was booked on the following charges:
Two counts of Possession with Intent to Distribute Schedule I Controlled Dangerous Substances
Illegal Possession of a Firearm in the Presence of a Controlled Dangerous Substance
Possession of Drug Paraphernalia
Contributing to the Delinquency of a Juvenile
Traffic Violations
Sheriff Guidroz says,
It is evident Mr. Kennedy is involved in the sales of illegal narcotics. The fact he was in possession of twenty-one prepackaged clear plastic bags of marijuana, a scale to weight the marijuana and unused clear plastic bags to package the marijuana confirms the theory of drug sales.
You can always anonymously give police information about people committing any crime by calling the St. Landry Parish Crime Stoppers line at 337-948-TIPS (8477). Another way to share information about a crime is to download and use the P3 app on your phone.
Why Louisiana Has The Second Worst School System
More From News Talk 96.5 KPEL