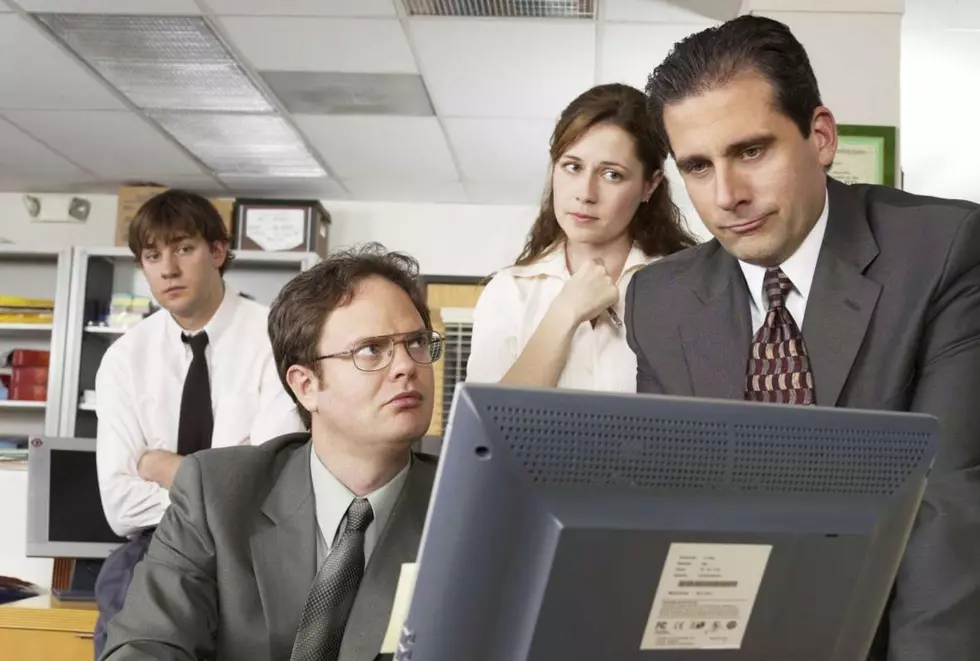 Top-10 Episodes of "The Office" [OPINION]
NBC
It's no secret, I am a proud superfan of The Office. Having said that, I don't think I've ever stressed over writing content like I have for this one.
How is it possible to separate ten episodes of the greatest TV show ever and recognize the, as the best? It's difficult to say the very least, but before we continue, I just want to say that these are the best in my opinion. These are my favorite episodes and I get beyond pumped when I realize one is coming up during my routine binges. Feel free to disagree, I would certainly love to know which episodes up have in your top-10!
After considering 201 episodes stretching over nine seasons, I'm ready to deliver my top-10!
 10

Diversity Day

SEASON 1; EPISODE 2

You can't make this list without including the first really great episode of The Office. Of course, the show kicked off with its first episode being a near shot-for-shot remake from the UK version of the show. The second episode, however, gave us a glimpse of the pure insanity that would follow for the next 9 seasons.

 

9

I remember the very first time I saw this episode. As I'm watching, I say to myself, "There's no way this show will ever get funnier than it is right now." When Prison Mike made his first appearance and complained about "The Dementors", I knew I was witnessing something special.

 

8

To kick off a new season, the folks at The Office always delivered. This episode is certainly no exception with Michael starting outlandish rumors about the entire Dunder Mifflin staff in an effort to cover-up the one real rumor involving Stanley's affair. What follows is pure chaos as the crew realizes it was Michael spreading the gossip as they confront him in a classic conference room moment.

 

7

With Dunder Mifflin on the verge of bankruptcy and the entire staff worried, Michael plays Dad and tries to take everyone's mind off of real life for the day. In this episode, Michael and his DM employees play a role-playing game where they are given characters and must figure out who amongst them is indeed the murderer. I believe I love this episode so much purely because of the hilarious accents applied by the actors.

"There has been a lot of murder and a lot of intrigue. My heart can't hardly take it no more"

 

6

The Office is a comedy classic for many reasons, but I believe one of the main reasons is its effortless balance between laugh-out-loud comedy and pure cringe. This episode perfectly highlights that balance as Michael Scott butchers Oscar's coming out as only he could.

This episode also features the show's most beloved moment of pure improv, where Steve Carrel goes off the script and surprises Oscar (and everyone else on set) with an unscripted, mouth-to-mouth kiss.

 

5

I'll be honest, I had a hard time finding four episodes I like more than this one. It was our first taste of The Dundies, and it left all of us wanting more. The episode features Phyllis winning the "Bushiest Beaver" award and Pam getting so drunk she got kicked out of Chili's forever.

It also features the writer's first attempt to rebrand Michael Scott, making him more likable and attempting to shed his David Brent-type character from the first season. When Michael gets heckled by near-by troublemakers, his staff sticks up for him and convinces him to continue the show.

Also, this episode features the very first kiss between Pam and Jim, despite what the internet thinks.

4

This was a hilarious, emotional episode. The first of it's kind. The Office perfected the balance between emotional and funny in the later seasons, and it all started during Casino Night. This episode is packed with hilarious moments, like when Toby beats Michael in poker, Creed steals literally the chips and professed, "I just love stealing things", and Michael invites two dates.

The episode also finally delivers on the long "will they-won't they" between Jim and Pam. At the conclusion of the episode, Jim professes his love to Pam and the two share their first passionate kiss, although as mentioned above, it's technically their second kiss.

 

3

I've said it before and I'll say it again: The Office delivered the very best series finale in television history. No show has ever gone off the air with such perfection, and I don't believe we'll ever see a TV show exit with so much grace again. The writers drew up a two-episode script that perfectly wrapped up each character's story in a fitting way. Nothing was left out, everything was believable, and we were given the gift of a final Michael Scott appearance (and his best "That's what she said.")

If you watch the entire series and don't shed a single tear during the finale, I don't think you have a soul.

 

2

The second season of The Office might just be its best season. Standing tall above all of the hilarity this season had to offer, is without a doubt, "The Injury". In this episode, Michael calls the office from home, begging to be picked up and brought in because he is simply in too much pain to drive. The curious staff questions him, and he reveals that he burnt his foot on his George Foreman grill while getting out of bed.

This episode will make me laugh until I'm old and gray.

"I stepped onto the grill and it clamped down on my foot. That's it. I don't see what's so hard to believe about that."

1

I am prepared to say that this is the funniest episode of "The Office". Every time I restart the series, I get excited as this episode approaches. Most of the Dunder Mifflin crew attend a dinner party at Michael and Jan's condo. This episode is awkward comedy at it's finest, featuring the hilarious, but the tumultuous relationship between Jan and Michael. In my mind, the highlight of the episode comes when Jan throws a Dundie at Michael's prized-possession; His hilariously small flat-screen TV.
Read More: Celebrities Arrested in Shreveport
All Buc-ee's Within 250 Miles of Shreveport
More From News Talk 96.5 KPEL