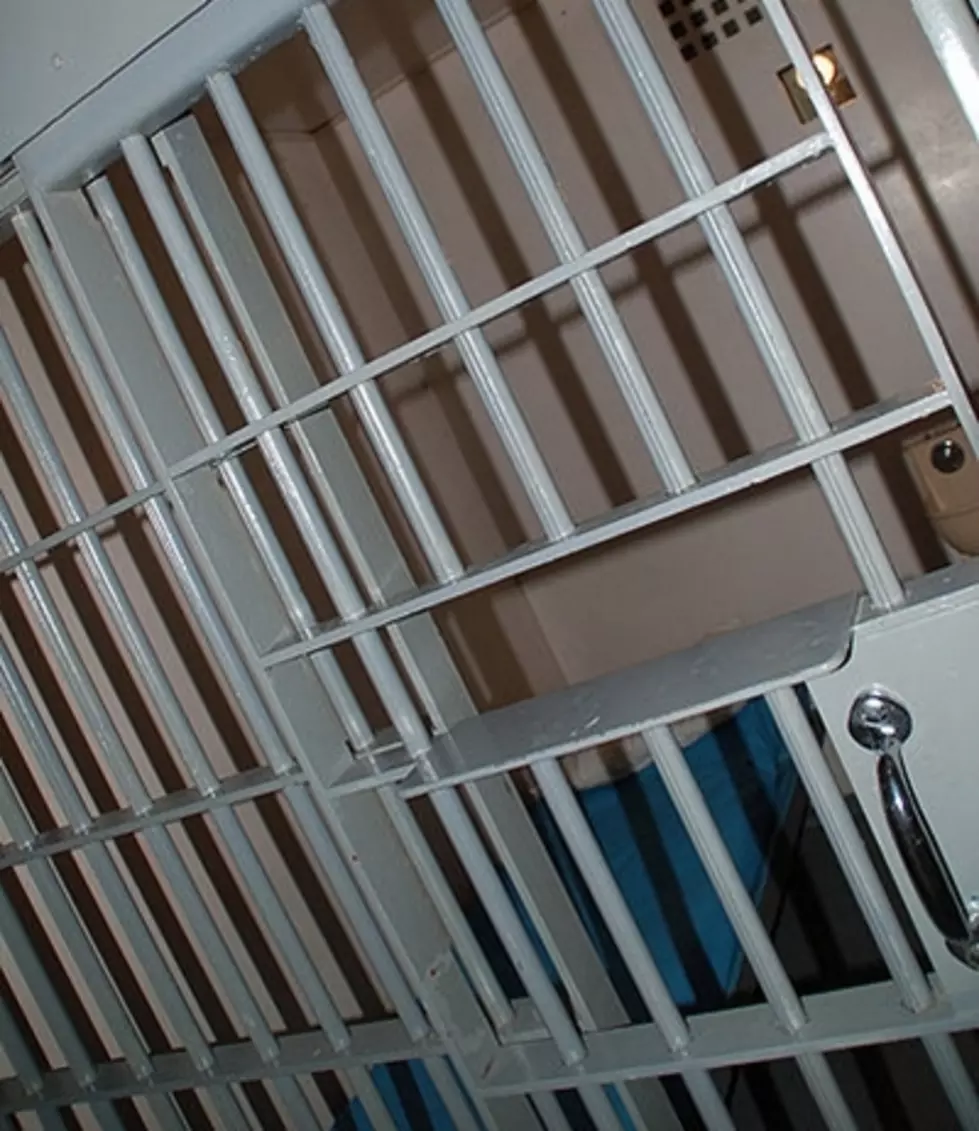 Two Members Of Law Enforcement Arrested – Two Knight Oil Tools Employees Wanted
Prison Bars Getty Images/Andrew Bardwell
Two law enforcement officers have been arrested and two high ranking employees of Knight Oil Tools have warrants out for their arrests. Mark Knight, former CEO for Knight Oil Tools, is wanted on a charge of racketeering while Knight Oil Tools employee Russell Manual is wanted on charges of criminal conspiracy, possession of cocaine, possession of Loratab, possession of methadone, extortion and intimidating a witness.
On Saturday Louisiana State Trooper Corey Jackson was arrested and charged with racketeering. Lafayette Parish Sheriff's deputy Jason Kinch was arrested on Sunday.
The charges stem from an alleged plot to have Brian Knight of Knight Oil Tools arrested for drug possession. Knight was arrested in June of 2014 but after further investigation it was determined a conspiracy had led to his arrest. Through statements from Russell Manual it was confirmed that Mark Knight paid or arranged payment of more than $100,000 in cash or gifts to Manual, Deputy Kinch, and Trooper Jackson.
The full press release from Louisiana State Police follows:
In March 2015, the Lafayette Parish Sheriff's Office received information alleging a June 2014 narcotics arrest of Bryan Knight by Lafayette Metro Narcotics Task Force was the result of a scheme purposely planned and staged. Investigators launched an inquiry and developed information to support the complaint thus warranting further investigation.
Through further investigation it was established that Bryan Knight was arrested on June 4, 2014, after Agents of the Lafayette Metro Narcotics Task Force, acting on an anonymous tip, located two unique containers magnetically attached to the undercarriage of Bryan Knight's vehicle containing illegal narcotics.
In March 2015, investigators established that the magnetic cases recovered from the undercarriage of Bryan Knight's vehicle were purchased by Knight Oil Tools at the request of Russell Manual, an employee who answered directly to the CEO Mark Knight. Investigators compared images of the unique cases which are manufactured to house GPS tracking devices to the cases recovered during the arrest of Bryan Knight and found them to be identical to those purchased by the company. This information together with other electronic media, specifically e-mails and text messages, to and from Russell Manual's cell phone corroborated that Russell Manual participated in a scheme to place drugs on Bryan Knight's vehicle and to call law enforcement to arrange for the stop and arrest of Bryan Knight. Furthermore, two law enforcement officers were consulted to provide specific information intended to enhance the possibilities of Bryan Knight's unlawful arrest.  Through statements of Russell Manual it was confirmed that Mark Knight did pay or arrange payment in excess of $100,000 in cash and gifts directly or indirectly to Jason Kinch, a Lafayette Parish Sheriff's Deputy assigned to Lafayette Metro Narcotics Task Force, Corey Jackson, a Louisiana State Trooper, and Russell Manual while acting as an agent of Knight Oil Tools in exchange for committing a conspiracy with the aforementioned and others to possess cocaine with the intent to distribute in violation of LA RS 40:967 (A) to have Bryan Knight unlawfully arrested and Corrupt Influencing in violation of LA RS 14:120 and that in combination with each other did in fact carry out the elements of each underlying criminal act as required by LA RS 15:1353 Racketeering.
Arrest warrants with $100,000 bonds were issued by the 15th Judicial District Court for both Deputy Jason Kinch and Trooper Corey Jackson.  Late Friday afternoon, April 10, 2015, State Police, were briefed by Lafayette Sheriff Department Investigators on this ongoing criminal investigation which lead to the arrest warrant being issued for Trooper Corey Jackson.
On Saturday, April 11, 2015, Jackson was subsequently placed under arrest by Troopers at Troop I Headquarters in Lafayette and transported to the Lafayette Parish Correctional Center where he was booked on the arrest warrant for Racketeering. Troopers seized all of Jackson's State Police issued equipment and immediately placed Jackson on administrative leave pending a review of the case.
"When a member of this department violates the public trust, it is a tarnish to not only the reputation and traditions of the Louisiana State Police, but also to the hardworking men and women of law enforcement throughout our state," stated Colonel Mike Edmonson, Louisiana State Police Superintendent. "It is my commitment that swift action be taken against those who choose to violate their Oath of Office."
Warrants have been issued for the arrest of Mark Knight on the charge of Racketeering and for Russell Manual on the charges of Criminal Conspiracy, Possession of Cocaine, Possession of Lortab, Possession of Methadone, Extortion and Intimidating a Witness. This matter remains under investigation and further arrests are possible.
Earlier today, Deputy Jason Kinch was taken into custody and booked into the Lafayette Parish Correctional Center.  He has been placed on administrative leave without pay pending an Internal Affairs investigation.
This matter is being referred to the 15th Judicial District Attorney for prosecution.