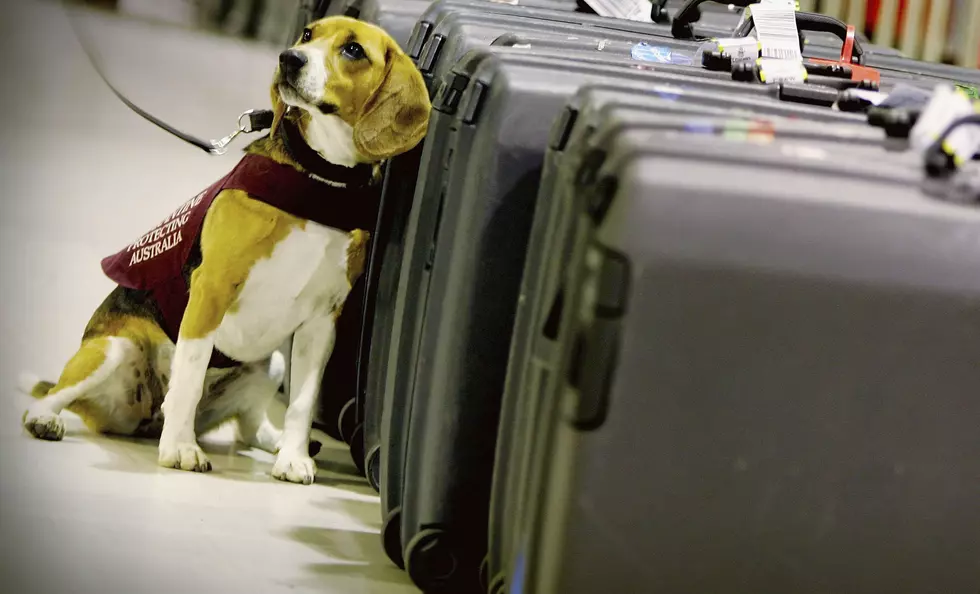 Airlines Move To Ban Emotional Support Dogs From Flying For Free
Getty Images
Flying in an airplane can be a stressful experience for many and often times, people have opted to take their furry friend along for the trip for emotional support. Multiple airlines are now only allowing service dogs to fly for free with their owner.
You can check out the original story from @AP posted to Twitter below
According to the article, American Airlines said that a government form will be a requirement for those who wish to bring a service dog along on their flights. This form will vouch for the dog's temperament, training, and health to ensure the safety of passengers and employees on board.
This does not mean that dogs will not be allowed on flights. It does however, mean that dog's will have to be placed in kennels that fit under cabin seats or they will fly in the cargo hold. Plus, travelers will have to pay a significant pet fee in order to bring their dogs along for the trip.
These changes come as airlines began noticing many flyers exploiting loopholes in order to avoid pet fees when traveling. According to The Associated Press in the above article, the Transportation Department ruled that airlines could ban any animal they wanted from flying, other than formally trained dogs.
Of course, safety is the priority for the airlines as they don't want anyone being bitten by a dog that isn't properly trained. But, you have got to know how much money these airlines will be making with all of those pet fees travelers will incur.
I also know that people buy those service dog vests online for their household dog to wear for flights so that they can avoid those extra costs.
Personally, as long as the dog is under control and not annoying the entire cabin during the flight - I think it's fine that people keep their dogs with them on a flight. Especially if that good boy or girl helps a stressed out flyer relax a little bit. Bonus points if it's a really cute puppy and I get to give it a boop.
Either way, it looks like pet owners will be having to cough up some extra cash in order to bring their furry-friends on a flight.
What You Need to Prepare Your Dog for a Road Trip
More From News Talk 96.5 KPEL