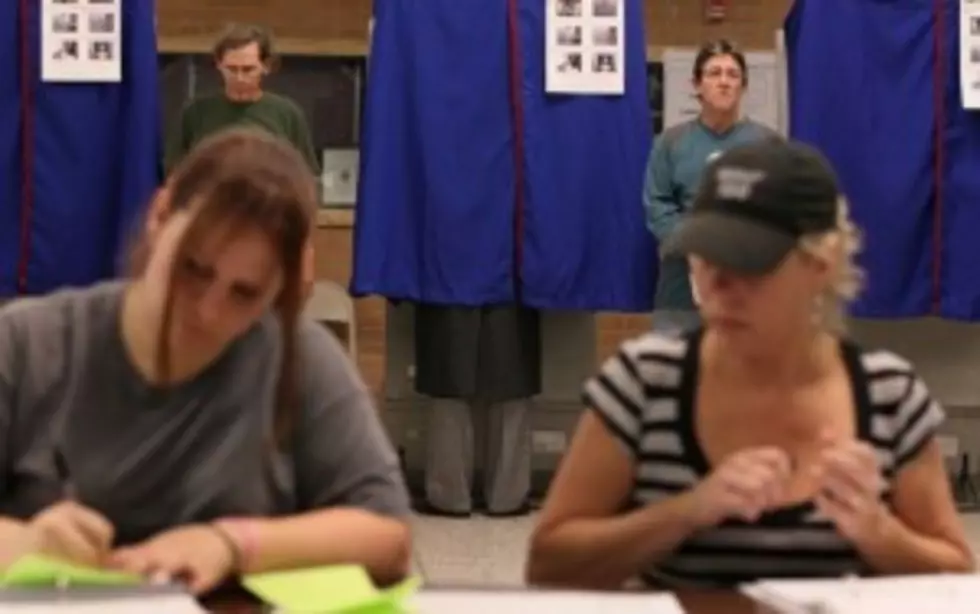 Bill Cassidy & Mary Landrieu Heading To Runoff In La. Senate Race
Voting Booth, (Photo by Mark Wilson/Getty Images)
WASHINGTON (AP) — Republicans have picked up four of the six seats they need for a Senate majority, while Louisiana's  hard-fought Senate race is headed to a runoff.
Republican Steve Daines won a Democratic Senate seat in Montana. Daines is moving to the Senate after just one term in the House. He won election over state lawmaker Amanda Curtis, who became the Democratic nominee after Sen. John Walsh dropped out of the race amid a plagiarism scandal.
Daines' win follows Republican pickups in Arkansas, South Dakota and West Virginia.
In Louisiana, neither Democratic Sen. Mary Landrieu nor Republican challenger Bill Cassidy received more than 50 percent of the vote, necessitating a runoff under Louisiana law.
Republican Mike Enzi of Wyoming and Democrat Al Franken of Minnesota also won re-election.
Copyright 2014 The Associated Press. All rights reserved. This material may not be published, broadcast, rewritten or redistributed.
More From News Talk 96.5 KPEL