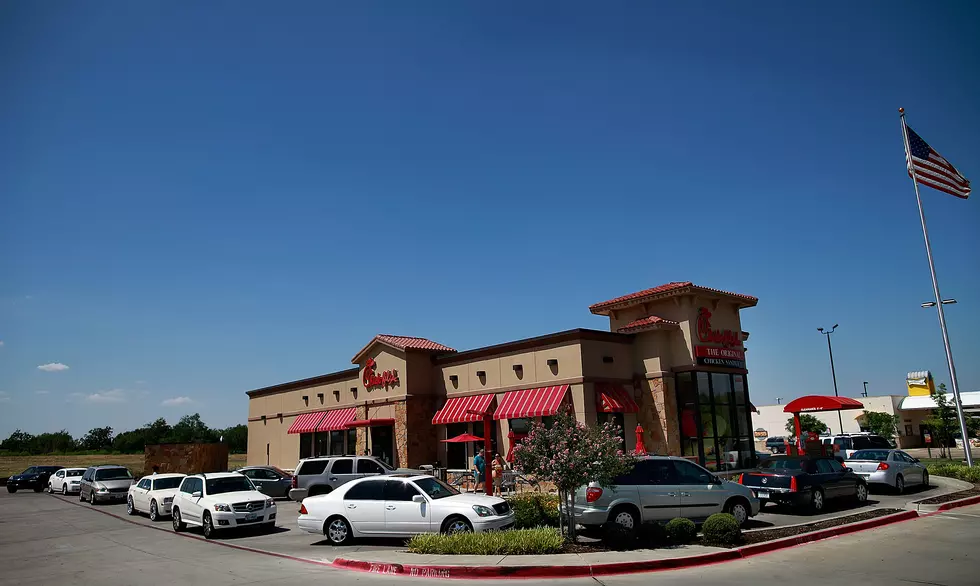 Chick-fil-A Being Sued Over Drive-Thru
Tom Pennington, Getty Images
If a sure thing exists in this world, it's that where there's a Chick-fil-A, there's a really busy drive-thru. Sometimes a bit too busy, to the point where it begins to cause problems. That's where this lawsuit comes in.
The new Chick-fil-A in Toledo, Ohio is just like the Chick-fil-A locations here in Acadiana in the way that it's always so busy, there's sometimes just not enough room for all of the customer's cars. The new Toledo, Ohio Chick-fil-A is so busy in fact, that the other businesses in the same shopping center have filed a lawsuit against their new neighbor.
Lawsuit for what? Are they jealous that the new Chick-fil-A is doing better than they are?
No, the businesses actually see having Chick-fil-A there as a positive because of all of the foot traffic they bring to the shopping center.
"The owner of a shopping center where the Chick-fil-A is located says the lines for the chicken chain's drive-thru get so long that they fill up the center aisles of the parking lot, which prevents people from being able to park or get out of their parking spots (via Newsbreak)."
Yep, the Chick-fil-A brings in so much drive-thru business, customers trying to shop at other stores have nowhere to park, and in some cases, can't even get to the stores because they're blocked by lines of drive-thru traffic.
Some store owners are saying the situation is also dangerous, reporting there have been a couple of accidents and near misses with customers being hit by vehicles.
The lawsuit apparently isn't seeking money though, it has been filed in hopes to get the parking-lot and traffic problem fixed before anyone gets hurt.
If Lafayette Streets Could Talk This Is What They'd Say To You
More From News Talk 96.5 KPEL