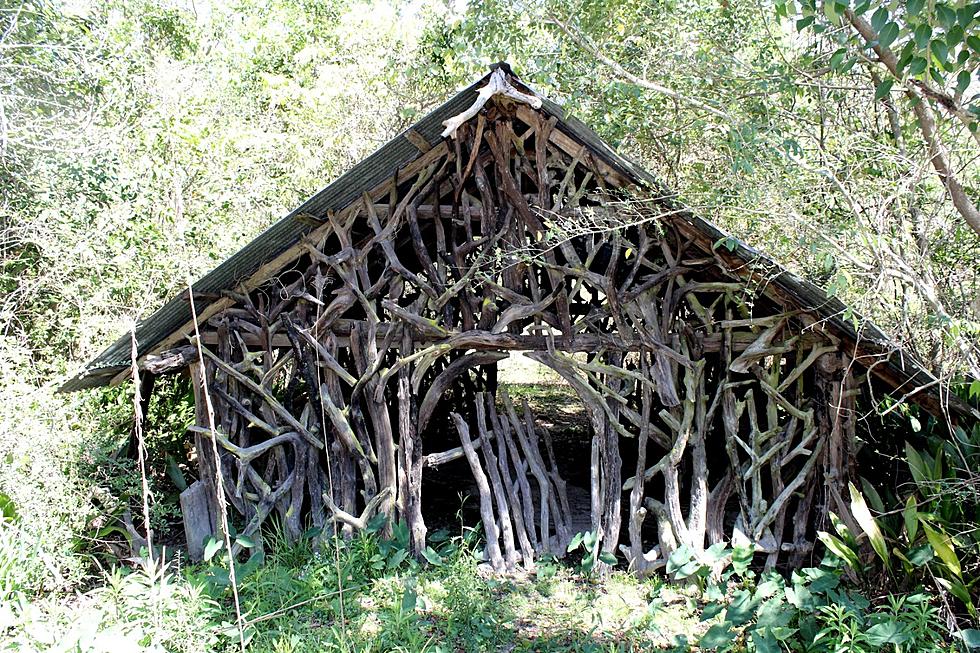 Do You Know About The Incredible 'Covington Heart Pine Knot House'? [Pics]
tammanyfamily.blogspot.com
If you have ever driven along U.S. 190 in Covington, La you might have noticed a strange shed like structure made of tree limbs. Chances are you might have blinked and missed it though. The legendary "Covington Heart Pine Knot House" has been around for almost 100 years and has been at the center of much curiosity ever since it was built.
The  "Covington Heart Pine Knot House" is a 16 ft by 16 ft shed-like structure made entirely out of intertwined heart pine knots. You might recognize it from the numerous paintings, postcards and bridal pictures that have featured it.
So, what's the story behind it all?
Tammanyfamilyblog.com says that "according to Warner family members, the shed was made with fat pine knots from the Mackie Pine Products company sometime in the early 1920's. Richard Warner explained that it was a walk in gate and was used by his dad's wife to raise ferns."
Also known as "The Knot House" or "The Twig House", this structure will be instantly recognizable to anyone who attended Covington High due to it's close proximity to the school.
If you haven't been to the "Covington Heart Pine Knot House" yet, seems like a great weekend road trip!
More From News Talk 96.5 KPEL