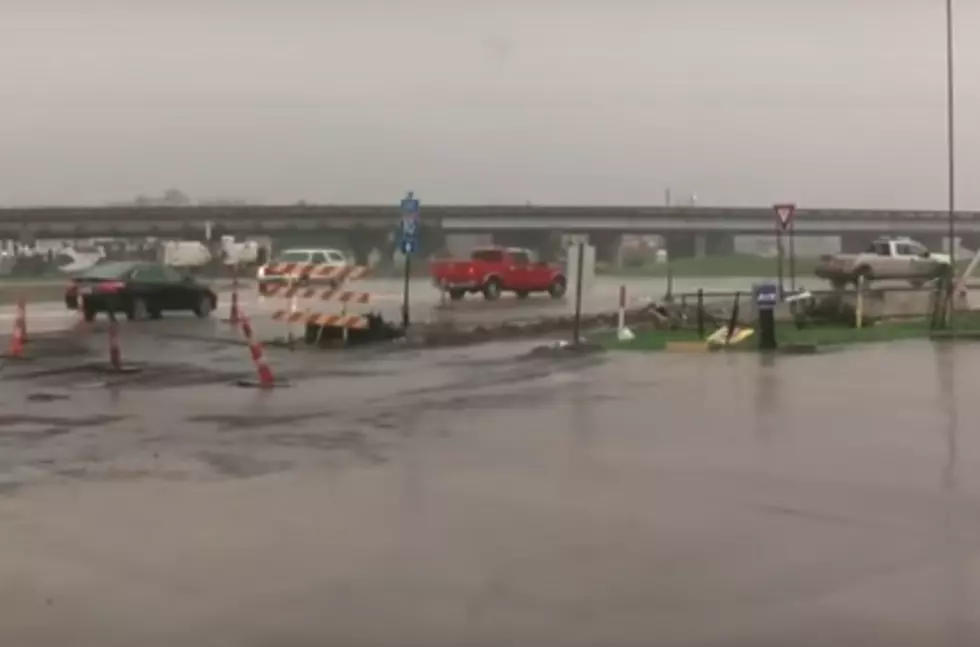 DOTD Says Flooding At Henderson Roundabouts Will Be Addressed
KATC via YouTube
Another period of heavy rain has produced more pictures and videos on social media of standing water, a lot of standing water, underneath I-10 at the Henderson/Cecelia exit between the two newly constructed roundabouts. Motorists and business owners are looking for answers. Needless to say, officials with Louisiana's Department of Transportation and Development are looking for answers too.
Yesterday's deluge was responsible for reports of standing water almost two feet deep on the roadway that runs directly beneath the interstate. The problem appears to be related to the elevation of the roundabouts and the clearance large trucks need to pass freely beneath the Interstate. That slight variance in elevation appears to be exacerbating the problem of flooding during periods of heavy rainfall.
DOTD Officials say work on the project is not complete and that the drainage issues are going to be addressed.
We asked our design engineer to go back and look at his design, look at the numbers and see what should have happened. We're also asking our contractor and consultant to look at the conditions and to make sure nothing in the construction has caused a problem.
Those comments from Bill Oliver with DOTD were reported by Chris Welty of KATC TV.
Oliver suggested that cleaning and re-grading of drainage ditches and some other work including reinstalling a catch basin that was mounted too high should help improve the situation in the near term. Those adjustments are expected to take place following more study and of course when the area dries out enough for work to be done.
Fortunately for work crews, motorists, and business owners in the affected area, there should be no significant threat of precipitation in the area for the next several days. This should allow crews to asses the situation and continue their efforts to complete the project.
More From News Talk 96.5 KPEL