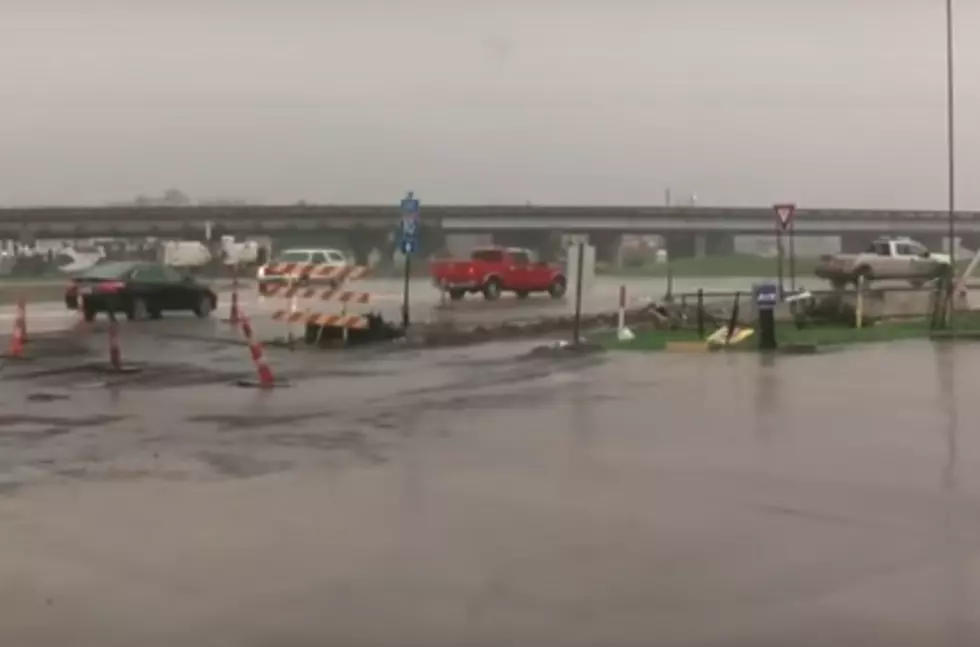 DOTD To Address Henderson Flooding Concerns In Meeting Tonight
KATC via YouTube
What's the old joke? How can you tell if you live in a low lying area? Just look at your driver's license and if it says "Louisiana" on it, then you do. We're all familiar with what happens in our neck of the woods when the rain falls fast and hard.
Nowhere has this inability to drain been made more prevalent than in the Henderson area. Road construction and the installation of roundabouts near the I-10 interchange have exacerbated flooding issues in that area and residents want answers.
Tonight at a 6 PM meeting at Crawfishtown USA in Henderson officials with Louisiana's Department of Transportation and Development hopes to provide those answers. The meeting is open to the public and DOTD officials anticipate a lot of public input on the construction, roundabout, and flooding dilemma that occurs everytime it rains.
DOTD officials say they already have plans in place to tweak some of the engineering and design of the roundabouts and drainage channels in and around the I-10 Henderson project. These changes will take time and will be accomplished over the next several months.
They hope to explain those plans and get input on other issues at tonight's meeting. They will then continue to move forward to complete the project and diminish the threat of flooding in and around the Henderson exit off of the Interstate.
More From News Talk 96.5 KPEL