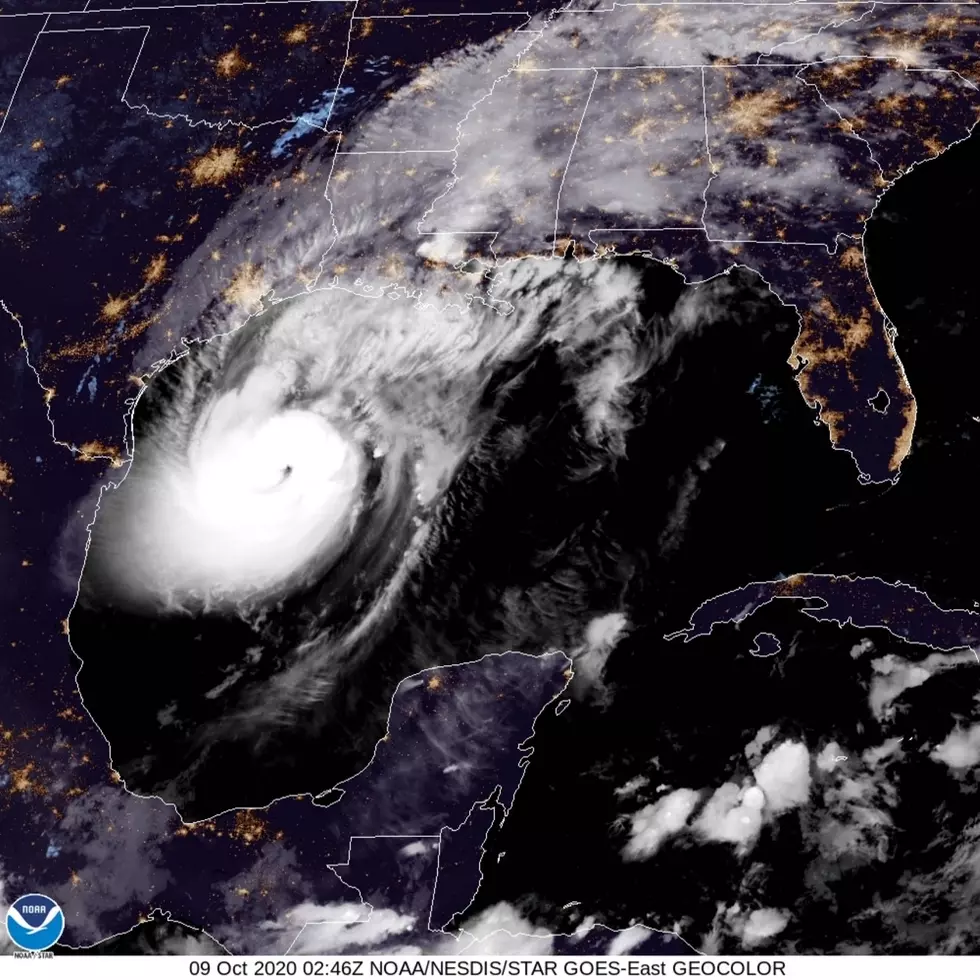 FEMA Deadline For Iberia & Allen Parishes Is Sunday
NOAA
Hurricane Delta made landfall in the state of Louisiana on October 9 of 2020, and a deadline for help from FEMA is approaching for two parishes.
While the storm happened in October, is was not until December of last year that two other parishes, Iberia and Allen, were added to the list of parishes that are eligible for disaster help.
The deadline to register for help from FEMA for any losses suffered to homes or businesses is this Sunday, February 21, 2021.
For those people in Allen Parish that had damage from Hurricane Laura, and then you had damaged from Delta, you would need to register again.
There are several ways to register in order to possibly compensated by the Federal Emergency Management Agency:
If you already registered for help for Hurricane Delta, you won't have to register again, but not Laura.
The best thing to do is to check with officials at FEMA to see whether or not you qualify for help if you were impacted at your business or home by one or more storms. Several areas of the state were impacted by Hurricanes Laura and Delta, so even if you are not sure, it is best to at least ask. FEMA will check their paperwork to prevent double payments for any damage, but to also make sure that if federal money has been set aside to help citizens, that they get it if they qualify.
"&CHAR(34)&(R[0
C[
WalletHub: Louisiana Is The Worst State For Working Moms
More From News Talk 96.5 KPEL