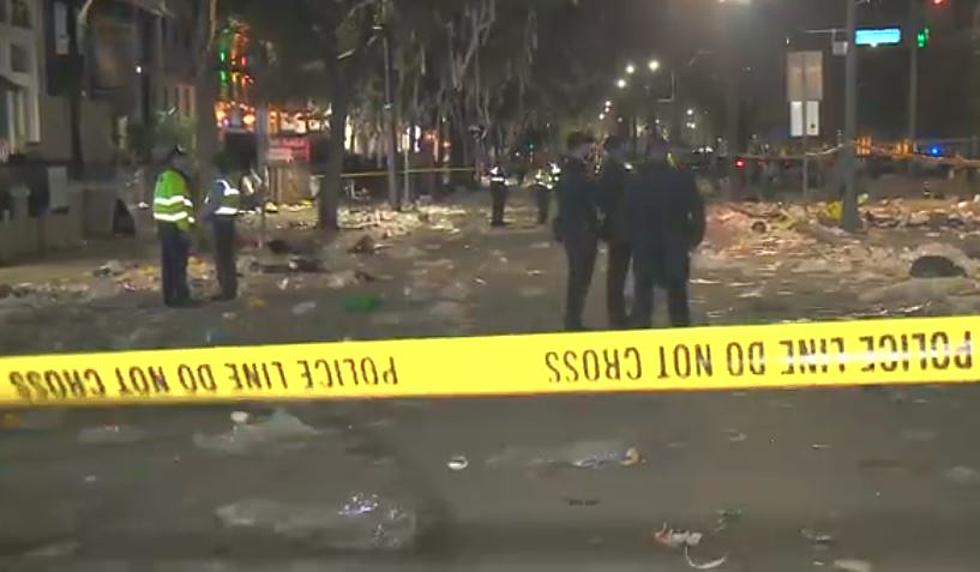 One Person Dead, Four Others Injured After Shooting During Bacchus Parade Sunday Night in New Orleans
WWL-TV
One person is dead and four others were injured in a shooting that happened during the Krewe of Bacchus parade in New Orleans on Sunday night.
The shooting took place in the 1600 block of Terpsichore where it intersects with St. Charles Avenue.
New Orleans Police said that the parade was close to the end when gunshots rang out. The shooting happened around 9:30 pm in front of the Hoshun Restaurant, just steps from where huge crowds were lined up by the street enjoying the festivities.
According to police, those shot were a girl, a woman, and three other male victims. All five of the victims were taken to area hospitals by EMS. One of the males later died at a hospital.
NOPD said one person has been detained and two guns were recovered from the scene. They believe that person to be the shooter.
"We don't know what happened prior to that, but we did hear gunshots and our officers responded as well as other agencies very quickly. And we were able to find two weapons on scene and also apprehend what we believe to be the shooter," NOPD Deputy Chief Hans Ganthier said.
An eyewitness told New Orleans-based WWL-TV that there were at least a dozen shots fired and people were falling all over themselves trying to get out of the way. He also said that prior to the shooting, there were multiple skirmishes in the same area that officers had to break up.
The Bacchus parade was temporarily halted but later resumed to "get out of the way" of the crime scene. However, riders didn't throw anything in that area.
NOPD did not say if the man taken into custody was the sole shooter.
The investigation remains ongoing. Anyone with information regarding the shooting is asked to call Crimestoppers of Greater New Orleans at (504) 822-1111.
10 Commandments of Gumbo
More From News Talk 96.5 KPEL