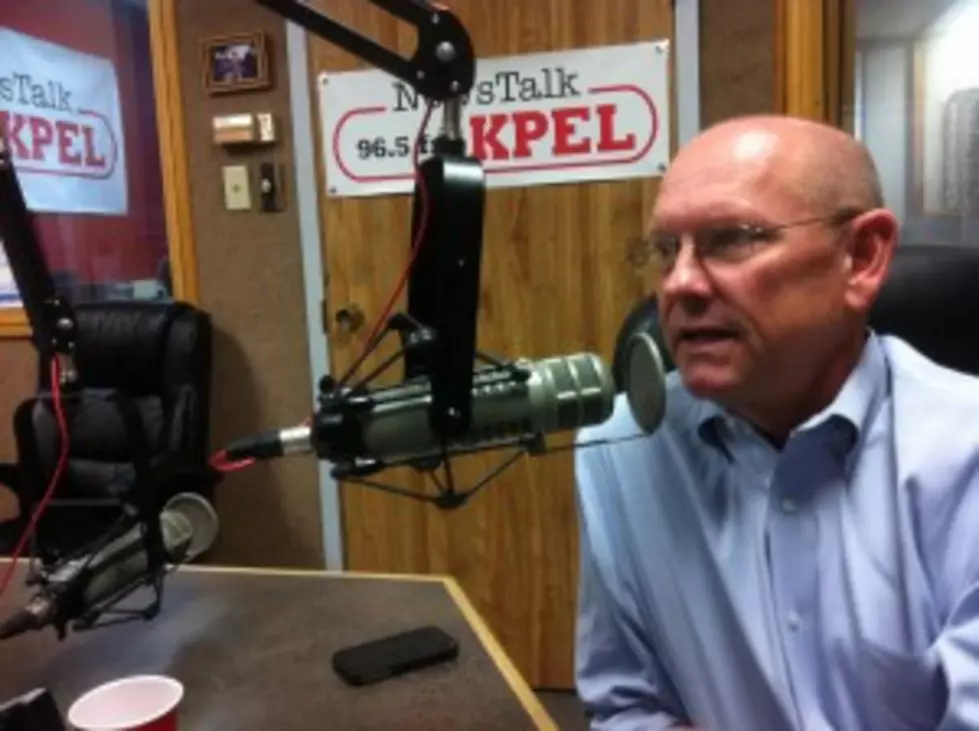 Joey Durel Voices Displeasure Over Fire Dispatch Dispute Involving City Of Broussard
Joey Durel, KPEL
In today's edition of the Afternoon Drive Home, Scott Brazda (filling in for Jeremy Lawrence) discusses with Lafayette City-Parish President Joey Durel the ongoing feud between the city of Broussard and Durel concerning the 911 fire dispatch service being discontinued to the city of Broussard. Durel started off the interview by voicing his displeasure with the situation and by pointing out why they are discontinuing a service to Broussard he says the City of Lafayette has provided free of charge to the unincorporated areas of Lafayette Parish for years:
We just don't care to do business with a government that's suing us. Especially when we have done no harm to that government. We simply annexed an area that as it turns out they evidently would like to have had. But we did it properly, we did it right. We got DOTD authorization. And because they wanted it, they sued us.
Durel went on to address the public safety debate that has circulated during this heated situation:
There is absolutely no risk to life and/or property. We will continue to help Broussard. If our fire department gets called because Broussard has a fire they cannot handle, we will be there.
Durel did also say a (Lafayette) city fireman will no longer do work for the city of Broussard. He also went on to reiterate his stance that if the city of Broussard dropped its lawsuit over the annexation, then the fire services would be restored immediately.
Scott next questioned Durel about how often the Lafayette Fire Department goes to Broussard and helps out? Durel responded by saying that he didn't know, but that he hoped to know soon. He then reiterated his disgust with and his position in the situation:
I'm tired of talking about it. I'm through with it as far as I'm concerned. Everybody knows where we stand. They can make the decision as to whether or not the lawsuit is more important than the services we provide...The ball is in the city government, city leadership of Broussard's court. They have to decide what's more important for their citizens.
Scott also questioned Durel about why this issue matters to you, the taxpayer. Durel replied by citing a recent example of trying to attract an out-of-state business that will be announcing more jobs in Broussard, and having to deal with worries by the company over another lawsuit, the water bill issue, and how those concerns can impact business here in Lafayette Parish:
Why we should all care? Because first of all, it doesn't look good, it doesn't smell good, it doesn't feel good. It's ridiculous that we are having these kind of conversations.

 
To listen to Joey Durel's complete interview, CLICK BELOW:
More From News Talk 96.5 KPEL