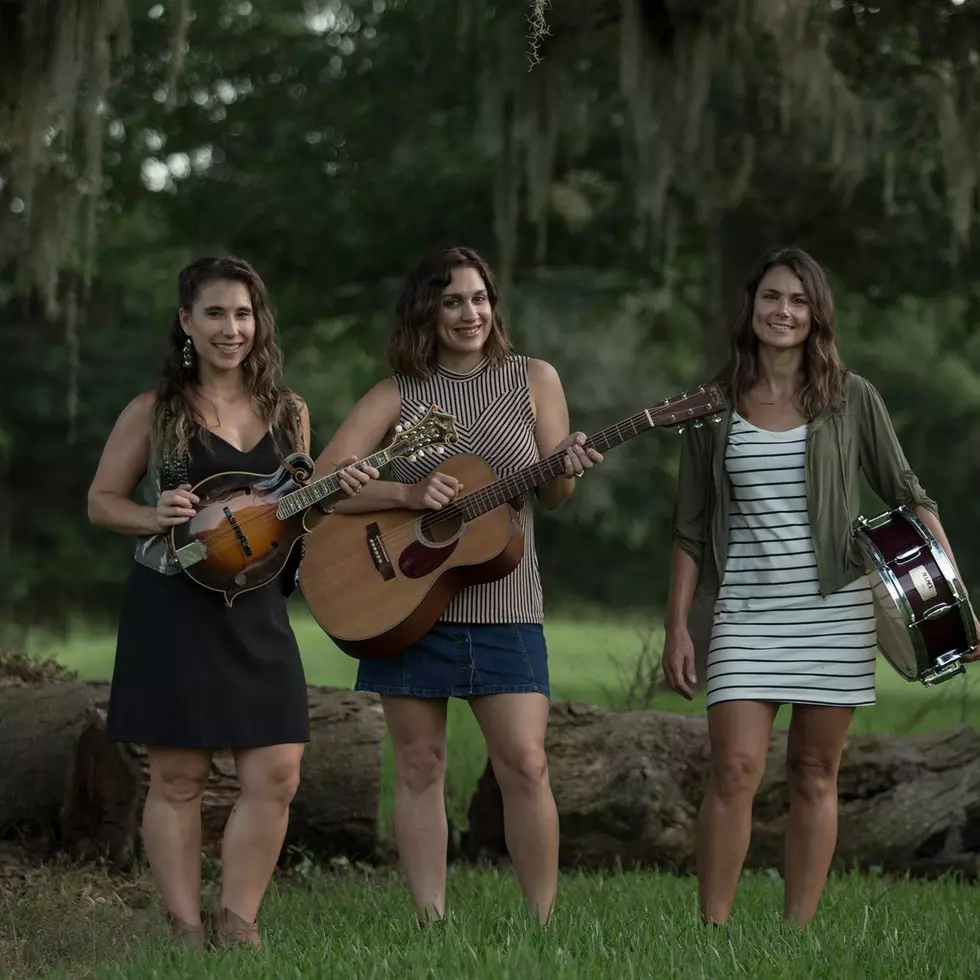 Local Group Sweet Cecilia Nominated for Grammy in 'Best Regional Roots Album' Category
Sweet Cecilia, Facebook
St. Martin Parish-based trio Sweet Cecilia received some pretty amazing news earlier today -- they've been nominated for a Grammy award.
The family group from Cecilia received a nod in the "Best Regional Roots Album" category for their album entitled "A Tribute To Al Berard."
This is extra special for the three ladies who make up Sweet Cecilia -- sisters Laura Huval and Maegan Berard Rankin along with cousin Callie Guidry.
Al Berard was the father to the sisters and uncle to Callie. He was also a Grammy-nominated musician himself. He encouraged them at a young age to pursue music. And that they sure have since formally starting the group in 2012.
"Best Regional Roots Album" has been the category where Louisiana musicians have had their best fortunes in recent years, especially since the "Best Zydeco or Cajun Album" category went away after 2011.
There are a total of five nominees in the "Best Regional Roots Album" category. Here is the complete list:
Black Lodge Singers - My Relatives Nikso Kowaiks
Cameron Dupuy and the Cajun Troubadours - Cameron Dupuy and the Cajun Troubadours
Nā Wai ʽEhā - Lovely Sunrise
New Orleans Nightcrawlers - Atmosphere
Sweet Cecilia - A Tribute to Al Berard 
If you're a fan of this radio station, you probably heard a song by Sweet Cecilia called "Red Bird Flies." The song pays tribute to the shooting victims of the 2015 Grand Theater shooting in Lafayette and Isley Thibodeaux, the young lady who tragically died in a wreck following a Carrie Underwood concert at the Cajundome in 2016.
The 63rd annual Grammy Awards will be held on Sunday, January 31st, and will be broadcast on CBS.
Country Songs That Mention Lafayette
More From News Talk 96.5 KPEL