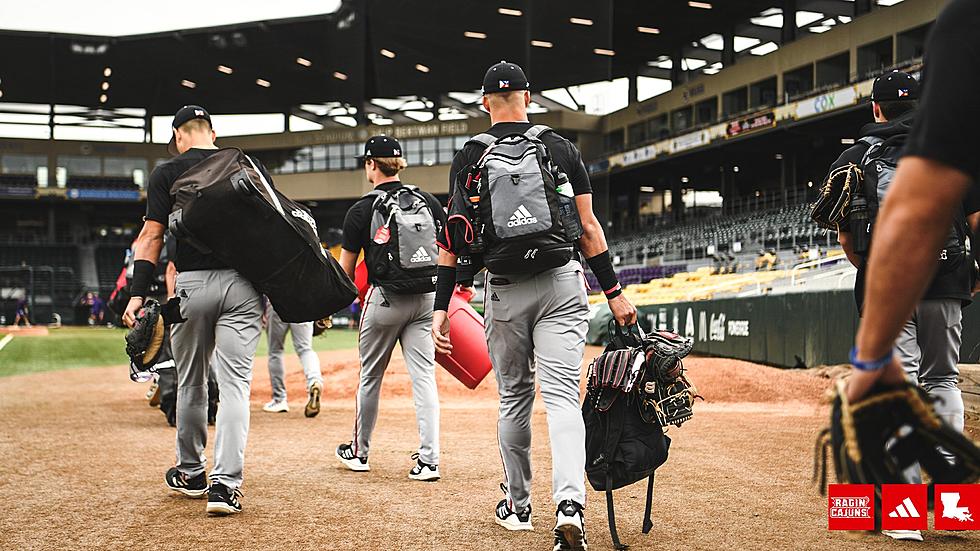 Louisiana Baseball Bounces Back Against Southern (Updated w/Video Recap)
Photo Credit: Twitter/RaginCajunsBSB
The Cajuns came into Tuesday's matchup against the Southern Jaguars desperate for a win and quite frankly good play after that embarrassing series sweep by JMU. The Cajuns answered the call and beat the Jaguars 10-5
The Cajun hitters needed this game after what was a horrible hitting performance over the weekend against JMU. John Taylor hit a double and batted in 3 runs. Carson Roccaforte had 3 hits, one of said hits was a double and he also added 2 RBIs. And finally, Conor Higgs was also big for the Cajuns as he had 2 hits one being a triple and he batted in 2 runs.
Now when it comes to the pitching the Cajuns were all over the place. Cooper Rawls, Dylan Theut, Carson Fluno, Blake Marshall, and David Christie all pitched for the Cajuns against Southern. Fluno, Marshall, and Rawls all had 2 strikeouts. While Theut and Marshall gave up 0 hits. This was Theut's first game back since March 11th and he played well in his first game back.
The Cajuns will be back on the diamond tomorrow against Northwestern. The game will begin at 6 pm with pregame kicking off at 5:30.
The Worst Tattoos on Professional Athletes
Some tattoos are more regrettable than others.
More From News Talk 96.5 KPEL