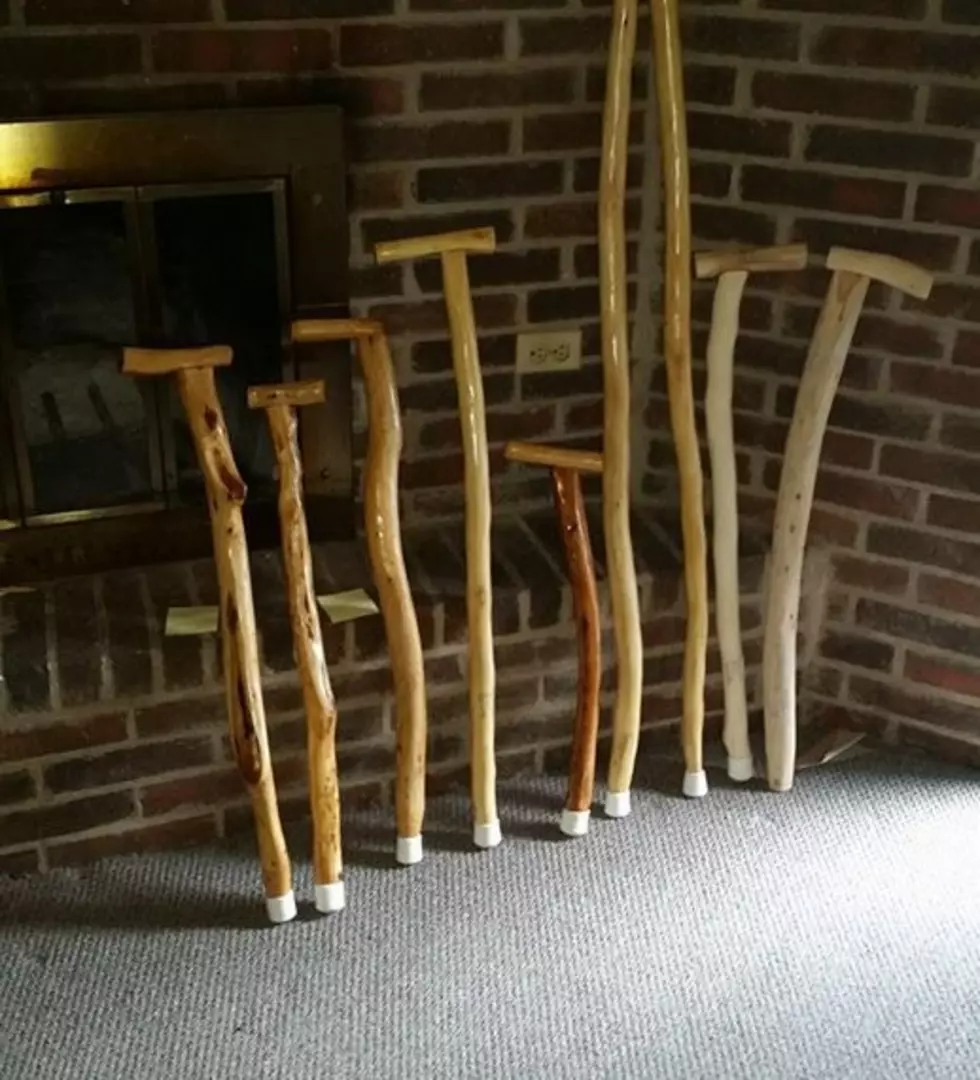 Man Designs Canes Out of Christmas Trees to Help Veterans
Facebook of Canes For Veterans Central Texas
Your live Christmas tree could actually help someone in need.  A man in Texas designs canes out of Christmas trees to help veterans.  He is asking for Christmas tree donations to help him make more canes. In 2016, US Army veteran, Jamie Willis, realized there were many veterans like him who needed a can that was safe, sturdy, and "not ugly". That is when he started Canes for Veterans Central Texas.  Willis is 100 percent disabled and can not work, after serving in the army for 8 years. He said making the canes gives him something to do so he isn't sitting at home all day feeling sorry for himself. He does it all out of pocket and from donations.
Each cane is customized to fit the individual. He works on several at a time so it takes a while to get each done. He asks for donations only plus shipping costs. He covers all costs out of his own pocket, as well as donations.  He will pay for shipping if the veteran can't afford it.
Willis has delivered more than 200 canes to veterans who live all over the world.
For those who cannot donate trees, Willis could always use other donations like sandpaper and tools. Let's get the word out and help this man to help our veterans.
More From News Talk 96.5 KPEL